DocMode for Business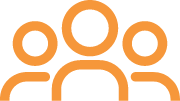 100k+ registered users

750+ Live Lectures

5k+ weekly engagement
Our Partners
DocMode offers the highest quality courses from institutions who share our commitment to excellence in teaching and learning.
Why DocMode for Business?
Real time Actionable Insight
Gain a true understanding of your audiences.
Multi Partner Content Delivery
Deliver relevant experience, through the right partners at the right time. e.g: ACC, ESE Guidelines, etc.
Segmentation and Insights
Group your physicians into segments of like-minded prescribers.
Marketing Data Management
Collect, organize and activate your physician data from any source
Targeting and Personalization
Deliver highly relevant and personalized one to one communications
What we do
#1
---
Product Launch
For medico companies, lack of awareness can directly impact the boom-line, while healthcare professionals may overlook treatments that would otherwise be more suitable and yield the best outcomes.
#2
---
Connecting with KOLs
DocMode helps organisations to connect and engage with influential doctors. We help create and maintain a meaningful collaborative relationship between KOLs and business functions from marketing to medical affairs of life-sciences companies.
#3
---
Training & Skill Development
As learning is an ongoing process, especially in today's fast-changing health care environment, DocMode helps doctors, nurses, primary and other healthcare workers to harmonise training materials, adaptable to the specific needs of countries and professional groups.
#4
---
Broadcasting Ground Events
Get added benefits for Live streaming of ground events on DocMode which increase attendance, improve marketing materials, and help grow revenue
Testimonials

"DocMode has helped us get a very good experience for our customers and have made it possible to get the valuable expertise of the KOLs reach the door of doctors who generally don't get an opportunity to attend a CME. Today we can seamlessly connect all our national and international customers through the CME platform."
Advantages with DocMode
Cost effective approach and ability to reach out to masses for education, communication and promotions.
Leverage your organisation and scientific brand recognition among healthcare professional's speciality and degree (demographically) as well as region wise (geographically).
Acquire and reach out to Key Opinion Leaders (KOLs) and Subject Matter Experts (SMEs) from across the globe.
Self-paced courses from International Medical Associaons and Ivy League Universities.
Leading Medical Associations partnering with DocMode to spread awareness and latest updates to specific as well as entire medical communities.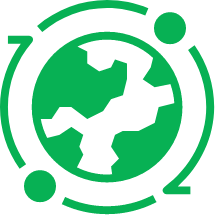 Become DocMode's Global Partner in transforming Digital Healthcare Marketing
Come join our "Learn as you Teach" initiative to democratize healthcare learning by submitting your unique & interesting Case-Studies which will be reviewed by our global medical fraternity as well as an opportunity to be published in leading research journals.