Comprehensive Course on Open Angle Glaucoma
The Course is designed to help residents and practicing ophthalmologists in gaining reasonable understanding of diagnosis of primary open angle glaucoma and its management. At the end of this course participants will be able to get an insight into systematic approach to diagnose glaucoma.
Enroll in ICO001
Offered by ICO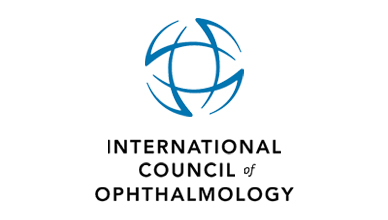 Information
Price:

$150

Language:

English

Commitment:

8 weeks, 1 hour per week
Share your Case Studies
Come join our "Learn as you Teach" initiative to democratise healthcare learning by submitting your unique & interesting Case-Studies which will be reviewed by our global medical fraternity as well as an opportunity to be published in leading research journals.
About this Course
Objective of the course: To be able to Diagnose and Treat Primary Open Angle Glaucoma
Primary Open Angle Glaucoma is a progressive, chronic optic neuropathy associated with loss of retinal ganglion cells with specific pattern of disc damage and characteristic visual field loss. Elevated Intraocular pressure is an important risk factor and is the only known modifiable risk factor.
Glaucoma is the second leading cause of irreversible vision loss world wide.
Read More

It has been estimated that by 2020 there will be approximately 80 million people with glaucoma, an increase of about 20 million since 2010. Furthermore, it is thought that at present over 8 million people are bilaterally blind due to glaucoma, a figure that is set to rise to over 11 million by 2020 with the increasing prevalence, unless improved screening and effective treatment strategies are successful.
The problem with glaucoma is two fold. Most forms of glaucoma are bilateral, but asymptomatic in their early stages, hence decreased awareness and patients reach the doctors only when the disease is advanced. About 50% of all glaucoma cases are undiagnosed in developed countries, this figure being as high as 90% in the developing parts of the world. The second problem is that the diagnosis is not simple using one or two parameters. Diagnosis of glaucoma is based on intraocular pressure measurement, gonioscopy, disc assessment and visual field testing. However, unbiased collection of each clinical findings and interpretation of all the test results in correspondence to each other while keeping in view the limitations and pitfalls plays a crucial role in appropriate diagnosis and management.

Further, many classes of pharmacological agents are used in the management of this disorder both as single agent as well as combined therapy. Most potent agent is not always the best agent. Therefore, a good understanding of nuances in using these agents is essential in preventing vision loss in this disease. While majority of glaucomas are treated medically, when medications do not help surgical treatment helps to control the intraocular pressure. Hence understanding of when to move on to surgery is important.
Meet the Instructor
Dr. Ronnie George
Sankara Nethralaya, Chennai.
Dr. Ronnie George completed his medical graduate degree from St. John's Medical College, Bangaluru and trained in ophthalmology at the Christian Medical College, Vellore. He is the Deputy Director in the glaucoma services at Medical Research Foundation and Research Director of the organization. He currently serves on the Education Committee of the World Glaucoma Association , the Editorial board of the Journal of Glaucoma and is the Section editor (Glaucoma) for the Indian Journal of Ophthalmology.
Dr. Nikhil Choudhari
LVPEI, Hyderabad.
Dr. Nikhil Choudhari completed his DNB (Ophthalmology) from Sankara Nethralaya, Chennai, followed by a long-term fellowship in glaucoma from LVPEI, Hyderabad. He was a Glaucoma and Neuro-ophthalmology consultant at Sankara Nethralaya, Chennai from 2006 to 2010. He was a co-investigator of a couple of population-based glaucoma studies. He is a co-author of Sankara Nethralaya's Atlas of Neuro-ophthalmology. Currently he is a consultant at LVPEI and takes care of patients with disorders of the optic nerve, including glaucoma.
Read More

Dr. Sirisha Senthil

LVPEI, Hyderabad.

Dr. Sirisha Senthil completed her medical education from Rajah Muthiah Medical College, Annamalai University, followed by postgraduate training in Ophthalmology from Aravind Eye Hospital, Madurai, Tamil Nadu, securing a first rank in Ophthalmology and Otorhinolaryngology from the university (1993-1994). She did her FRCS in Ophthalmology from Edinburgh in 2000, followed by a fellowship in glaucoma at LVPEI. Currently she is the Head of VST center for Glaucoma care at LVPEI, Hyderabad.

Dr. G Chandra Sekhar

LVPEI, Hyderabad.

Dr. G Chandra Sekhar has been associated with LVPEI since its inception in 1987 and is currently the Vice-Chair, LVPEI and the Director of Kallam Anji Reddy Campus, Hyderabad. He holds the position of clinical Professor at the University of Rochester and has been a visiting professor at University of California, San Diego, USA. Dr. GC has served as the President of the Glaucoma Society of India (2005-06). He has served on the Clinical Guidelines Committee of International Council of Ophthalmology (ICO) and the Membership Committee of Glaucoma Research Society. He is currently on the board of the World Glaucoma Association.

Dr. Harsha L Rao

Narayana Nethralaya, Bengaluru.

Dr. Harsha Rao completed his residency from Bangalore Medical College, Bengaluru, India in 2005 followed by fellowships in Glaucoma from L V Prasad Eye Institute, Hyderabad, India and University of California, San Diego. He is currently a Glaucoma Consultant at Narayana Nethralaya, Bengaluru, India. His research interests include diagnostics and decision making in glaucoma.

Dr. Sushmita Kaushik

PGI, Chandigarh.

Dr. Sushmita Kaushik Graduated from University College of Medical Sciences, New Delhi, India and completed her post graduation from Guru Nanak Eye Centre, Maulana Azad Medical College, New Delhi. She was the Secretary of Glaucoma Society of India (2012 -2014). Currently she is a Professor of Ophthalmology at Postgraduate Institute of Medical Education & Research, Chandigarh, India.


Prof. Sir Peng-Tee-Khaw

Moorfields Eye Hospital, London.

Professor Sir Peng-Tee-Khaw is a Fellow in paediatric glaucoma (1989-1994), concurrent with PhD in ocular wound healing and advanced therapies to prevent scarring. He is a Consultant Ophthalmic Surgeon at Moorfields Eye Hospital since 1993. He is also a Professor of Glaucoma and Ocular healing at University College London since 1997. Sir Peng Khaw's interest areas are Glaucoma surgery techniques, new anti-scarring agents, stem cell therapy, tissue regeneration.
What you will learn
OBJECTIVES
At the completion of this course the participant will be able to:
Describe the pathophysiology of IOP.
Describe Gonioscopy.
Evaluate the Glaucomatous Optic Disc.
Describe the Automated perimetry.
Describe Imaging in Glaucoma.
Know Why and How do we treat glaucoma.
Describe the surgical management of POAG.
CONTENT
The role of IOP

Epidemiology and pathophysiology of POAG
Role of IOP in Diagnosis and Management
Target IOP

Role of Gonioscopy

Why and when to do Gonioscopy
How to do Gonioscopy
How to Interpret Gonioscopy

Read More

Evaluation of Glaucomatous Optic Disc

Evaluation Methods
The Disc
Hemorrhages
Para Papillary Atrophy
Retinal Fiber Defects

Automated perimetry in Glaucoma

Introduction
Testing Algorithm
Statpac Analysis
Clinical Correlation

Imaging in Glaucoma

Challenges in diagnosing Glaucoma
Advantages
Spectral domain OCT
Artifacts with OCT
Detecting progression
In practice use

Why and how do we treat?

Goals of Treatment
Treatment Option
Medications,Mechanism,Side effects
Special considerations
Target IOP
Role of Laser

Surgical management of POAG

Surgical Options
Preventing Complications
Special Precautions in High Risk patients
Disclosures
In accordance with the Standards for Commercial Support, DocMode requires resolution of all faculty conflicts of interest to ensure CME activities are free of commercial bias.
The following faculty have indicated that they may have a relationship, which in the context of their presentations, could be perceived as a potential conflict of interest:
Dr. Ronnie George
Alcon
Consulting
Allergan
Consulting Membership on advisory committee
Pfizer
Membership on advisory committee or review panels
Santen
Research grant for multicenter drug study
Prof. Sir Peng-Tee-Khaw
Thea
Consulting
Novartis
Consulting, Membership on advisory committee or review panels
Aerie Pharmaceuticals
Consulting, Membership on advisory committee or review panels
Santen
Consulting, Membership on advisory committee or review panels
Belkin
Consulting, Membership on advisory committee or review panels
Allergan
Teaching and speaking
Alcon
Membership on advisory committee or review panels
Isarna
Consulting
The following faculty have indicated they have no relationship which, in the context of their presentations, could be perceived as a potential conflict of interest:
Dr. Sirisha Senthil
Dr. Nikhil Choudhari
Dr. G Chandrashekhar
Dr. Harsha Rao
Dr. Sushmita Kaushik
DocMode and The International Council of Ophthalmology acknowledge that no educational grants were received for the creation of this Internet Enduring activity.
DocMode acknowledges an unrestricted educational grant has been provided for interested learners by SunPharmaceutical Industries Ltd.
*(This grant has been offered to interested learners on the condition that learners meet the criteria on region of practice and speciality)
Certification Benefit
Official and Verified:

Receive an instructor-signed certificate with the institution's logo to verify your achievement and increase your job prospects.

Easily Shareable:

Add the certificate to your CV or resume, or post it directly on LinkedIn.

Support our Mission:

DocMode aims to create a value-based Online Learning experience for Health professionals globally.

Proven Motivator:

Give yourself an additional incentive to complete the course.
Scientific Review
"A course that enables practitioners and students of glaucoma to obtain an overall perspective of the basics of the disease process and its management. An important aspect of the course is that the faculty have been drawn from the best in the country, who have ample experience in teaching and practical knowledge in managing the most refractory of glaucomas. This course on open angle glaucoma is invaluable to every student and ophthalmologist interested in providing evidence based care to persons with glaucoma."
Dr. S. R. Krishnadas
Senior Consultant Glaucoma Services,
Director Human Resources, Aravind Eye Care System, Madurai.


Learner Testimonials
"The comprehensive course on diagnosis and management of Glaucoma is a very well designed course. All the topics are very well explained by the faculties in a very simple and effective way. The knowledge gained from this course will definitely help students and practising ophthalmologists in managing their glaucoma patients."
Dr. Saroj Gupta
Additional Professor, Department of Ophthalmology,
All India Institute of Medical Sciences(AIIMS).



"Recently started ICO online course module on Glaucoma designed by Docmode. Unique format for an online course with didactic videos by renowned glaucoma faculty. The real time transcript that runs parallel to the videos enables not to miss out on important points and the mock tests at end of each section is a good self evaluation tool. Courses are comfortably paced and centered to drive home basics of the disease by illustrations, animations and easy to remember mind maps. Would soon complete the POAG module. Can't wait on to move onto the next course."
Dr. Rajiv Brahmane
MS (Ophthalmology), FCPS, DOMS, MBBS,
Independently runs the Iris Eye Care Hospital in Ulhasnagar (since the year 2000)