Neuro-Ophthalmology Essentials
The course is designed to facilitate competence in the neuro-ophthalmic examination, diagnosis and management of common neuro-ophthalmic conditions.
Enroll in ICO002
Starts
Offered by ICO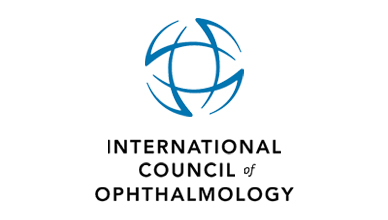 Key Fact
Price

$100

Commitment

6 weeks, 2 hours per week

Language

English
Share your Case Studies
Come join our "Learn as you Teach" initiative to democratise healthcare learning by submitting your unique & interesting Case-Studies which will be reviewed by our global medical fraternity as well as an opportunity to be published in leading research journals.
About this Course
Objective of the course: To be able to Diagnose and Treat Neuro-opthal disorders.
Eye care providers will often encounter patients with neuro-ophthalmic conditions. These conditions may result in permanent visual loss and even death. It is essential that one be familiar with these conditions and have knowledge of how to recognize, diagnose and treat these potentially devastating problems.
This course will cover the most common, critical and potentially deadly neuro-ophthalmic maladies that every eye care provider will encounter.
Read More

The main topics covered include optic nerve and pupil abnormalities, conditions that affect ocular motility, occult visual loss and neuro-ophthalmic manifestations of selected systemic diseases. Each section will include examination techniques, crucial neuro-ophthalmic signs and symptoms, clinical findings and appropriate management. Numerous videos, clinical photographs and imaging studies are used to illustrate relevant abnormalities.
Quizzes throughout the course will ensure knowledge transfer and ultimately facilitate the participant's familiarity with a wide variety of neuro-ophthalmic conditions.
Meet the Instructor
Dr. Karl Golnik
Cincinnati Eye Institute
Dr. Karl Golnik is a Professor & Chairman of the Department of Ophthalmology at the University of Cincinnati and the Cincinnati Eye Institute. He is a Fellowship at Wilmer Eye Institute and practiced Neuro-ophthalmology exclusively for 26 years. Dr.Golnik has published more than 120 papers in neuro-ophthalmology and medical education. Currently he serves as the International Council of Ophthalmology's Director for Education.
Dr. Ama Sadaka
Lebanese American University
Dr. Ama Sadaka is an Ophthalmologist and assistant professor at the Lebanese American University Medical Center Rizk Hospital in Beirut, Lebanon. She completed her Medical Degree from the American University of Beirut(AUB) and Ophthalmology Residency at University of Cincinnati. She earned neuro-ophthalmology fellowship at Houston Methodist Hospital along with oculoplastics training.
What you will learn
OBJECTIVES
At the completion of this course the participant will be able to:
Recognize normal and abnormal optic discs and characterize the abnormalities.
Describe diagnostic and management considerations for the most common optic neuropathies.
Identify normal and abnormal pupils and be able to characterize pupillary abnormalities.
Describe the basics of the ocular motility examination and identify common ocular motility abnormalities.
Describe an approach to the patient who has visual loss or symptoms but has a "normal" examination.
Describe and identify neuro-ophthalmic manifestations of common systemic diseases
CONTENT
Optic Disc Examination

Examination
Congenital anomalies
Acquired abnormalities

Optic Neuropathies

Diagnosis
Inflammatory
Infectious
Ischemic
Papilledema
Miscellaneous

Pupils

Examination
Relative afferent pupillary defect
Anisocoria
Light-near dissociation

Read More

Unexplained Visual Loss

Refractive/media
Retinal
Optic nerve/visual pathway
Non-organic

Ocular Motility

Examination
Fusional abnormalities
Cranial nerve palsies
Inter/supranuclear
Myasthenia gravis
Muscle
Nystagmus: Childhood
Nystagmus: Adult

Neuro-ophthalmic manifestations of systemic diseases

Multiple sclerosis
Thyroid eye disease
Sarcoidosis
Cerebrovascular
---