ROLE of INTRAUTERINE INSEMINATION in PRESENT ERA of ART
In this lecture Dr. Gita khanna focuses on the Role of IUI in the present era of IVF. The first step in the treatment of infertile couples in most cases is the method of intrauterine insemination (IUI), as it is less invasive than the extracorporeal procedures of ART (artificial reproductive techniques). However, in comparison to the methods of in vitro fertilization (IVF) and intracytoplasmic sperm injection (ICSI), IUI is discussed controversially, especially in terms of effectiveness and efficacy, for the result of IUI is influenced by multiple factors. The step to ART procedures should follow four cycles of unsuccessful IUI at the latest. In terms of cost-effectiveness, efficacy and benefit of detailed information on germ cell material and embryo development, it must rather be recommended to switch to IVF/ICSI as soon as possible.
Enroll in WH0021
Offered by Mylanforwomenshealth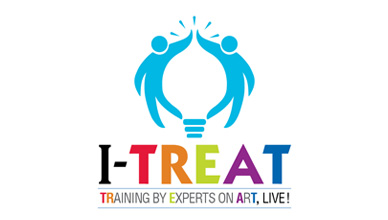 Information
Price:

Free

Language:

English

Commitment:
Share your Case Studies
Come join our "Learn as you Teach" initiative to democratise healthcare learning by submitting your unique & interesting Case-Studies which will be reviewed by our global medical fraternity as well as an opportunity to be published in leading research journals.
Meet the Instructor
Dr. Gita Khanna
Scientific Director, ART Unit, Ajanta Hospital & IVF Centre, Lucknow
President-Association of Private Gynecologist(APGL), Lucknow,
Vice President -LOGS, FOGSI Lucknow,
Founder Secretary-IFS. U.P. Chapter,
Convener IFS -SIG -POR for the year 2018 & 2019,
Awarded as a "HEALTH ICON" by U.P. GOVERNER SHRI RAM NAIK in 2018,
Awarded as a "HEALTH ICON" by U.P HEALTH MINISTER,
SHRI SIDDHARTH SINGH in U.P in 2017,
Awarded by U.P GOVERENOR SHRI RAM NAIK for
contribution in the field of IVF in 2016,
Awarded the SWAYAM SIDDHA WOMEN ACHIEVER AWARD IN 2015.