Offered by lets-connect-to-care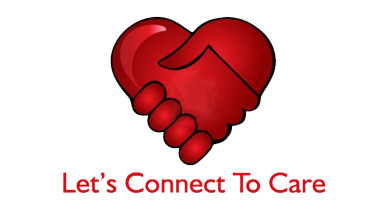 Information
Price:

Free

Language:

English

Commitment:
Share your Case Studies
Come join our "Learn as you Teach" initiative to democratise healthcare learning by submitting your unique & interesting Case-Studies which will be reviewed by our global medical fraternity as well as an opportunity to be published in leading research journals.
World Heart Day
Lupin CVN will be celebrating "World Heart Day" and Celebrate it through the week from 25th Sept to 29th Sept 2017

Lupin CVN's initiative aims to leverage technology and reach out to more than 5000 doctors pan India through a technology based paltform - Lets Connect To Care initiative. Let's Connect To Care is a dedicated online user-friendly platform for Doctors that ensures effective transfer of information & knowledge at ease. During this week, 5 interesting topics will be presented by different renowned Key Opinion Leaders of the speciality
Speakers
Date – 25th Sept 2017
Speaker :- Dr. K Jai Shankar
MD. DM(Card)
Senior Consultant Cardiologist.
The Madras Medical Mission - Chennai
Topic :- Paradigm Shift in Hypertension
Date–26th Sept 2017
Speaker :- Dr. G. Vijayaraghavan
MD, DM, FRCP (Edin. & Lon) FACC, FACP
Professor and Head of the Cardiology at Trivandrum Medical College, Vice Chairman & Founder Director of the Kerala Institute of Medical Sciences.
Trivandrum ,Kerala
Topic :- Iron Deficiency in Heart Failure
Date – 27th Sept 2017
Speaker :- Dr. Prashant Jagtap
M.D., D.M., F.A.C.C., F.S.C.A.I., F.C.S.I.
Sr. Consultant-Interventional Cardiologist - Wockhardt Hospital Nagpur.
Topic :- The Myth of the "Vulnerable Plaque"
Date – 28th Sept 2017
Speaker:- Dr. Mohan Bhargava
MBBS, DNB, DM- Cardiology, FICC, FASA, FSCAI, FACC
Sr. Consultant & Interventional Cardiologist - Max Super Speciality Hospital, Delhi.
Topic :- Statin in ACS and Beyond.
Date – 29th Sept 2017
Speaker :- Dr. Anil Kumar
DM (Cardiology), FRCP (London), FACC (USA)
Interventional Cardiologist & Consultant Cardiologist - Bombay Hospital, Mumbai.
Topic :- Arni from Neurohormonal inhibition to Neurohormonal modulation.