Offered by lets-connect-to-care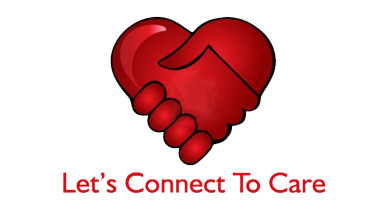 Information
Price:

Free

Language:

English

Commitment:
Share your Case Studies
Come join our "Learn as you Teach" initiative to democratise healthcare learning by submitting your unique & interesting Case-Studies which will be reviewed by our global medical fraternity as well as an opportunity to be published in leading research journals.
World Hypertension Day 2016
Lupin CVN's initiative aims to leverage technology and reach out to more than 5000 doctors pan India through a technology based paltform - Lets Connect To Care initiative. Let's Connect To Care is a dedicated online user-friendly platform for Doctors that ensures effective transfer of information & knowledge at ease. During this week, 5 interesting topics will be presented by different renowned Key Opinion Leaders of the speciality, also includes a day dedicated towards promoting patients awareness.
Course Staff
Date – 16th May 2016
Dr. Soumitra Kumar (Cardiologist) MD, DM Cardiology
CSr. Consultant and Interventional Cardiologist, Fortis Hospital & Rabindranath Tagore Institute of Cardiac Science, Kolkata.
Topic -Role of Statin in Hypertension (HOPE 3) - A New dimension
Date–17th May 2016
Dr. Subhash Kumar ,MBBS, MD Sr.Consultant Diabetologist,
Diabetes & Obesity Care Center & Sahyog Hospital, Patna.
Topic - Double Trouble- Managing Hypertension in Diabetes
Date – 18th May 2016
Dr. D. Shree Bhushan Raju mMD, DNB, DM (Nephrology), FICP, FIACM, FISN,
Professor & Head,Dept. of Nephrology Nizam's Institute of Medical Science's, Hyderabad.
Topic-Management of Hypertension in CKD
Date – 19th May 2016
Dr. Jitendra Singh Makkar , MD, DM (Cardiology),
Sr.Interventional Cardiologists & Electrophysiologist,
Director of Cardiology Eternal Heart Care Center & Research Institute, Jaipur.
Topic-The changing landscape in the management of Hypertension (Sprint)
Date – 20th May 2016
Dr. V T Shah ,MD, FCSI, FCAPSC, FSCAI,
Sr. Consultant & Interventional Cardiologist
V. T. Shah Diagnostic Center & Clinic, Dr. Balavbhai Nanavati Hospital, Surana Sethia Hospital, Mumbai
Topic-Management of Hypertension in Heart failure Patients