Offered by lets-connect-to-care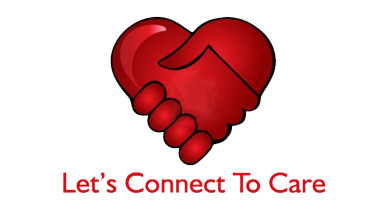 Information
Price:

Free

Language:

English

Commitment:
Share your Case Studies
Come join our "Learn as you Teach" initiative to democratise healthcare learning by submitting your unique & interesting Case-Studies which will be reviewed by our global medical fraternity as well as an opportunity to be published in leading research journals.
World Heart Day
Lupin CVN will be celebrating "World Heart Day" and Celebrate it through the week from 26th Sept to 1st Oct 2016

Lupin CVN's initiative aims to leverage technology and reach out to more than 5000 doctors pan India through a technology based paltform - Lets Connect To Care initiative. Let's Connect To Care is a dedicated online user-friendly platform for Doctors that ensures effective transfer of information & knowledge at ease. During this week, 6 interesting topics will be presented by different renowned Key Opinion Leaders of the speciality
Speakers
Date – 26th Sept 2016
Dr.(Col) Manjinder Sandhu
MD(Gold Medal), DNB , DM (Cardiology),FSCAI (USA), FACCA (USA)
Medical Director & Director Cardiology ARTEMIS Hospitals
Topic - Improving Patient Outcomes in ACS - Are we Doing enough
Date–27th Sept 2016
Dr. Hetan C. Shah
MD (Medicine), DNB (Cardiology), FACC (USA)
Consultant Interventional Cardiologist Mumbai
Topic -- Improving Patient Outcomes in ACS – Are We Doing Enough CAD in Women Subset – How It's Different??
Date – 28th Sept 2016
Dr. Rajeev Garg
MD, (Med), Dip. Card (NIMS), D.N.B. (Cardiology) MNAMS, FSCAL, FESC
Senior Consultant Interventional Cardiologist.
Topic- Hypertension – State of the Art Management
Date – 29th Sept 2016
Dr. Nitin Patki
MD, DM (Card)
Deenanath Mangeshkar Hospital & N.M. Wadia Institute of Cardiology.
Topic- Stable Ischemic Heart Disease – Are We Treating Adequately?
Date – 30th Sept 2016
Dr. Joy Thomas
MD (Gen Med), MD (Biophysics), DM (Cardiology)
Consultant Cardiologist, InterventionalCardiologist Cardiac Electrophysiologist.
Topic-What's New in the HF Guidlines 2016
Date – 1st October 2016
Dr. Atanu Pal
Kolkata
Topic-Indications of Combination Therapy in Management of Hypertension in CKD - ND