Information
---
Price

Free

Language

English

---

Commitment:

4 Weeks, 2 Hours per week
About This Course
Objective of the course: This course is designed to address to the need of today's Dermatologist. This technical nuances of Dermatology and cosmetology has seen a paradigm shift . The DASIL accredited Digital Trichology and Trichosurgery Workshop modules has been made to address to this need. Top eminent doctors across the globe has come together to design the course modules. The mentors who will take up the sessions are some of the eminent doctors and masters from their domain. This course is divided in four parts Tricoscopy , Prp, Cicatritial Alopecia & Micro-pigmentation and Hair transplant . This course is made to gradually upgrade your knowledge towards complex treatment option. The easy Q& A model after each module will help you to get better clarity on the subject .
Meet the Instructor
Dr. Manoj Khanna
Cosmetic Surgery Clinic, Kolkata.
Dr. Khanna is a Board- certified plastic surgeon, practising at Kolkata, with the highest qualifications in Plastic and Cosmetic Surgery in India. His qualifications are MBBS, MS, M.Ch (Plastic Surgery), DNB (Plastic Surgery), FICS (USA)& Fellowship (Cosmetic Surgery), (USA), His special interest is in hair transplantation and liposuction and breast surgery. Dr. Khanna was the President of Association of Hair Restoration Surgeons-India( 2012-13), President of Indian Association of Aesthetic Plastic Surgeons(2015-16) and National Secretary of India of ISAPS (2015 to 2019). Dr.Khanna has presented papers and delivered talks in various meetings and conferences all over the world, including the 17th Congress of the International Society of Aesthetic Plastic Surgery at Houston in August-September 2004.
Dr. Pradeep Kumari
Asia Institute of Hair Transplant, Pune.
Dr Pradeep Kumari has conducted more than 150 Training workshops cover last 5 years on various dermatosurgery procedures.Her special areas of interest are Hair Transplant and Restoration,Regenerative medicine and PRP, Dermatosurgery and LASERS. She is known for training dermatologists and disseminating education in her chosen field. She has been invited as faculty in various national and international forums.
Dr. Samipa Samir Mukherjee
Dermatologist, Bangalore.
Dr. Samipa Mukherjee is a paediatric dermatologist and dermato-trichologist whose treatments are celebrated for their outcome-led approach. She has received postgraduate training from the prestigious Christian Medical College, Vellore, and super speciality training in Paediatric Dermatology from the Bangalore Medical College & Research Institute. Dr. Samipa has over 50 publications , 20 chapters and has authored various books in the field of Trichoscopy ,Dermascopy and pediatric Dermatology. She has received the AAD,EADV , WCPD and WCD scholarship and has been invited by the Eurapean, American and Phillipiness Dermatology society to deliver lectures in Dermascopy and pediatric Dermatology.
What you will learn
At the completion of this course the participant will be able to:
study Trichoscopy and its diagnosis.
understand PRP and its applications.
study the rare disorder which results in permanent hair loss and micropigmentation.
Study hair transplantation in detail.
View Syllabus
CME Disclosure
The information in this educational activity is provided for general medical education purposes only and is not meant to substitute for the independent medical judgment of a physician relative to diagnostic and treatment options of a specific patient's medical condition. The viewpoints expressed in this CME activity are those of the authors/faculty. They do not represent an endorsement by DocMode. In no event will DocMode be liable for any decision made or action taken in reliance upon the information provided through this CME activity.
The following faculty have indicated they have no relationship which, in the context of their presentations, could be perceived as a potential conflict of interest:
Dr. Manoj Khanna
Dr. Pradeep Kumari
Dr. Samipa Samir Mukherjee
DocMode acknowledge the educational grant received from Dr. Reddy's Laboratories for the creation of this Internet Enduring activity.
Certification Benefit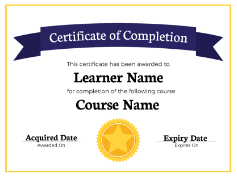 Official and Verified:
Receive an instructor-signed certificate with the institution's logo to verify your achievement and increase your job prospects.

Easily Shareable:
Add the certificate to your CV or resume, or post it directly on LinkedIn

Boost your Profile:
Stand out from the rest by adding valuable certificates and make your profile look much more lucrative.
Proven Motivator:
Give yourself an additional incentive to complete the course
Course FAQs
Trichologist and Dermatologist
The course is organized into 4 modules and includes additional on resources specific to each one. Registration for the course is always open and participants may begin the course at any time.
As soon as you enroll in a course, you'll have access to all videos, quizzes, and assignments (if applicable). Peer review assignments become available once your session has officially begun.
Yes, some background knowledge pertaining the subject will be necessary as this course is directed towards Dermatologists.
If you pay for this course, you will have access to all of the features and content you need to earn a Course Certificate. If you complete the course successfully, your electronic Certificate will be added on a link to your Dashboard page below the completed course - from there, you can print your Certificate or add it to your LinkedIn profile.
Yes, relevant work experience is beneficial as the courses on docmode.org help practicing and aspiring healthcare professionals.