Information
---
Price

Free

Language

English

---

Commitment:

2 Weeks, 2 Hours per week
About This Course
Objective of the course: To examine the role of foetal programming in the development of PCOS and the role of good preconception care thereby implementing interventions for risk reductions for better outcomes.
Programming – A well-established biological terminology or a stimulus in Foetal life is supposed to cause changes in size as well as alter the homeostatic mechanisms like insulin sensitivity or Blood pressure regulation that further makes individual susceptible to diseases in adulthood Intrauterine androgen excess programs reproductive, adrenal and metabolic organs and tissues during foetal development can develop adult pathology mimicking PCOS.
PCOS affects endocrine, reproductive, and metabolic functions which in turn can be linked to long term health consequences like obesity, type 2 diabetes, infertility, obstetric complications. The therapeutic target to eliminate PCOS are improvement of insulin resistance and reducing circulating insulin which thereby enhances fertility and reducing the lifelong risk for type 2 diabetes and early cardiovascular disease. Inositol's are promising insulin sensitizing agents which can prove beneficial in PCOS women and can improve metabolic and endocrine profile.
Read More
A Digital Initiative by FOGSI President 2020.
Dr. Alpesh Gandhi
MBBS, DGO, FRCOG, FICOG
Arihant Women's Hospital - Chandlodia, Ahmedabad.
Meet the Instructor
Dr. Sonia Malik
Max Hospital, Gurgaon.
Dr. Sonia Malik is a practising Obstetrician & Gynaecologist and an Infertility Specialist with an experience of 47 years. She is located in Gurgaon. She has been awarded by IMA KANAK GOEL AWARD 2007 and IMA LIFETIME ACHIEVEMENT AWARD 2015. Her current achievements include being a President Elect, Indian Fertility Society 2011 – 2013, Chair, Infertility Committee, FOGSI and AOGD 2014-2016, Scientific Chair & Member LOC, IFFS, 2016 New Delhi, Editor in Chief, Journal of Midlife Health 2013 – 2015. In Past she has been the Founder Joint Sec. Indian Fertility Society 2006 -2008, Sr. Vice President Indian Fertility Society 2008 -2010, Past President Indian Menopause Society 2007 -2008, Indian Representative to International Council of Affiliated Menopause Societies 2009 – 2011. Dr. Sonia Malik is an experienced, skilled, and awarded doctor in her field of specialization.
Dr. Saurabh Dani
Ankur Hospital,Kandivali, Mumbai.
Dr. Saurabh is a consultant in Ob&Gy at Ankur Hospital, LeNest Hospital and Cloud9 , Mumbai. He has a special Interest in High-Risk pregnancy & newborn Screening. He also regularly conducts workshops on lifestyle Diseases –it is effect on Health and Reproductive Health for various organizations. Dr. Saurabh is the co-founder of Health 'N' Wellness, an organization for Promoting Preventive Healthcare and co-founder & director, Prenatal Care and Support LLP. He is also actively involved in developing software for Gynaecologists. Dr. Saurabh is an experienced, skilled and awarded doctor in his field of specialization and has been awarded with Maternal Morality Reduction.
What you will learn
At the completion of this course the participant will be able to:
examine the evidence concerning the stage of pregnancy at which the programming occurs.
examine the clinical, experimental, and genetic data supporting the hypothesis of foetal origin of PCOS.
examine the effect in alleviating metabolic, ovulatory, and hyper androgenic features of PCOS.
understand the role of preconception care in risk assessment and intervention and addressing those risks before pregnancy especially in high risk cases.
understand the pre-conceptional period along with other nutritional supplements to prevent certain birth defects.
View Syllabus
CME Disclosure
The information in this educational activity is provided for general medical education purposes only and is not meant to substitute for the independent medical judgment of a physician relative to diagnostic and treatment options of a specific patient's medical condition. The viewpoints expressed in this CME activity are those of the authors/faculty. They do not represent an endorsement by DocMode. In no event will DocMode be liable for any decision made or action taken in reliance upon the information provided through this CME activity.
The following faculty have indicated they have no relationship which, in the context of their presentations, could be perceived as a potential conflict of interest:
Dr. Sonia Malik
Dr.Saurabh Dani
DocMode acknowledge that no educational grants were received for the creation of this Internet Enduring activity.
Certification Benefit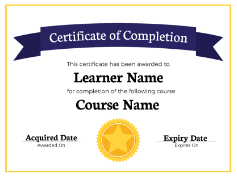 Official and Verified:
Receive an instructor-signed certificate with the institution's logo to verify your achievement and increase your job prospects.

Easily Shareable:
Add the certificate to your CV or resume, or post it directly on LinkedIn

Boost your Profile:
Stand out from the rest by adding valuable certificates and make your profile look much more lucrative.
Proven Motivator:
Give yourself an additional incentive to complete the course
Course FAQs
The course is organized into 2 modules and includes additional on resources specific to each one. Registration for the course is always open and participants may begin the course at any time.
Registration only on Invitation.
As soon as you enroll in a course, you'll have access to all videos, quizzes, and assignments (if applicable). Peer review assignments become available once your session has officially begun.
Yes, some background knowledge pertaining the subject will be necessary. This course is directed towards MBBS/MD doctors with post-graduation in Gynaecology.
If you pay for this course, you will have access to all of the features and content you need to earn a Course Certificate. If you complete the course successfully, your electronic Certificate will be added on a link to your Dashboard page below the completed course - from there, you can print your Certificate or add it to your LinkedIn profile.
Yes, relevant work experience is beneficial as the courses on docmode.org help practicing and aspiring healthcare professionals.