Information
---
Price : Free

---

Language : English

---

Type : Course

---

Live On : Nov 10, 2021 to Sep 21, 2023

---
About this Course
The purpose of this course is to train experts on the effects of lifestyle modification on self-efficacy, lifestyle and physiologic indexes related to Hypertension and co-morbidities and bring about lifestyle and behavioral changes in the patients and community. Training professionals towards a holistic and lifestyle approach to instill behavioral changes is the cornerstone for preventing cardiovascular risk factors. Very few professionals have undergone structured training for the same. IAPEN India is a not-for-profit organization and offers this course with an aim to reduce the burden of NCDs with a focus on hypertension which is often known as the Silent Killer. This course is based on Lifestyle Management and Hypertension by Dr. Mansi Patil, Dr. Namrata Hange, and Dr. Maria Kezia Lourdes Pormento This book gives you an introduction to hypertension and a basic understanding of the anatomy and physiology of hypertension. In an easy to understand language, the risk factors of hypertension - both modifiable and non-modifiable have been dealt with. It is of utmost importance for the students, practitioners, holistic experts, nurses, dietitians, primary healthcare providers to understand the progression of the disease to be able to plan the intervention and is an important resource for understanding the modalities of lifestyle management in hypertension. You can purchase this book here: Flipkart Amazon Instamojo
Objective of the Course:
To empower health care professionals with lifestyle management techniques
Course Director and Moderator
PROF. GAVIN LAMBERT
Director, Iverson Health Innovation Research Institute
Prof. Gavin Lambert is a Fellow of the American Heart Association (FAHA) and was formerly Head of the Human Neurotransmitters Laboratory at the Baker IDI Heart and Diabetes Institute. He is a Neurochemist/clinical research scientist and his research focus includes psychological stress, hypertension and obesity. The breadth of his work reflects the protean nature of the sympathetic nervous system which is implicit in the physiology of an array of biological systems. He has worked previously in Sweden and France, has ongoing local, national and international collaborations.
DR. SHILPA VARMA
PhD, MSc. (Dietetics And Applied Nutrition), PGDND, PGD (Public Health Nutrition), PGD (Nutraceuticals) (IGMPI)
Dr. Shilpa Varma is the Honorary National Secretary of IAPEN. She is the Chief Program Officer of IAPEN, Nutrition and Diabetes, India. She is also the consulting Clinical Nutritionist at Bellevue Multispeciality Hospital, Child Hormone Foundation, Mothercare Clinic, Mumbai. She is the Director Partner at Healthyhey Nutrition And Supplement Company, and the IAPEN-Global Nutrition Partner - American Society Of Parenteral And Enteral Nutrition. She is also the Block Member of European Society For Parenteral And Enteral Nutrition and a member of British Association For Parenteral And Enteral Nutrition.
DR. MANSI PATIL
PhD, MSc
Dr. Mansi Patil is the committee member of International Society of Hypertension, a member of the Regional Advisory Group, South and Central Asia, ISH, a committee member of American Society of Preventive Cardiology (ASPC), IAPEN India, and the Chief Program Co-ordinator of the Hypertension Core Group, IAPEN. She is also a consultant at Right BP initiative to manage hypertension. She has international affiliations at European Association of Preventive Cardiology (EAPC), American Society of Preventive Cardiology (ASPC), and International Society of Hypertension (ISH), UK. She also has national affiliations at IDA, NSI, and IAPEN. She is also the malnutrition expert at UNICEF Trained ToT for NRC and IYCF and the co-founder of www.livhealthylife.com.
DR. AMRIT KAUR
M.P.T (Community-based rehabilitation), F.I.S.H, F.A.G.E
Dr. Amrit Kaur works as a professor in M.V.P College of Physiotherapy, Nashik. She is a gold medalist in Masters of Physiotherapy, in community-based rehabilitation from Dr. D.Y. Patil College of Physiotherapy, Pune. She has received a fellowship from Indian Society Of Hypertension in September 2019 and has authored 3 books on physiotherapy. She has also published more than 36 research papers in national and international journals. Dr. Amrit is incharge of the lifestyle disorder clinic in Dr. Vasantrao Pawar Hospital and Research Centre and she has also received 'Investigator of the year' award from the Indian Society of Hypertension in 2017, 2018, and 2019. She also runs regular awareness programme for hypertension, diabetes And obesity in the community.
DR. MAHESH MITRA
M.P.T, D.H.M, PhD, Professor and Principal in N.D.M.V.P SAMAJ COPT, Nashik
Dr. Mahesh Mitra has won the Nashik Ratnapuraskar Award for his distinguished services in physiotherapy, the Distinguished Academician Award from IAP in 2020, and the Young Investigator Award from ESCEO-IOF 2020 in Barcelona, Spain. He has presented papers in various national and international conferences, including a paper at Singapore. He is also a speaker at MCI Organized symposium, and at various CMEs and conferences. He has also held various talks on stress management and motivation, and published papers in indexed journals. Dr. Mahesh has held various positions in different committees of Maharashtra University of Health Sciences, Nashik.
What You Will Learn
An overview of the management of nutrition support therapy, and exercise recommendations in hypertension patients
An overview of stress management
Non-pharmacological management of hypertension in various populations - children, geriatrics, and pregnancy
An overview of the illness, its consequences on organ function, and treatments available
Substance abuse and de-addiction strategies
Hypertension management in different ages
Discussions on roles and responsibilities, and the importance of collaboration between all health support teams
International guidelines, e-health, and tele-medicine in hypertension
View Syllabus
Disclaimer
DocMode acknowledges that no educational grants were received for the creation of this Internet Enduring activity.
Certification of Participation
Indian Association for Parenteral and Enteral Nutrition (IAPEN)
Certification Benefit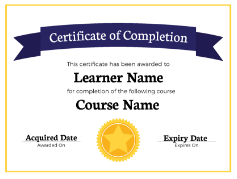 Official and Verified:
Receive an instructor-signed certificate with the institution's logo to verify your achievement and increase your job prospects.

Easily Shareable:
Add the certificate to your CV or resume, or post it directly on LinkedIn

Boost your Profile:
Stand out from the rest by adding valuable certificates and make your profile look much more lucrative.
Proven Motivator:
Give yourself an additional incentive to complete the course
Course FAQs
This course is for healthcare professionals, general practicioners, dietitians, and lifestyle medicone consultants.
The course is organized into 7 modules and includes additional on resources specific to each one. Registration for the course is always open and participants may begin the course at any time.
100 USD
As soon as you enroll in a course, you'll have access to all videos, quizzes, and assignments (if applicable). Peer review assignments become available once your session has officially begun.
Yes, some background knowledge pertaining the subject will be necessary. This course is directed towards healthcare professionals.
You will have access to all of the features and content you need to earn a Course Certificate. If you complete the course successfully, your electronic Certificate will be added on a link to your Dashboard page below the completed course - from there, you can print your Certificate or add it to your LinkedIn profile.
Yes, relevant work experience is beneficial as the courses on docmode.org help practicing and aspiring healthcare professionals.