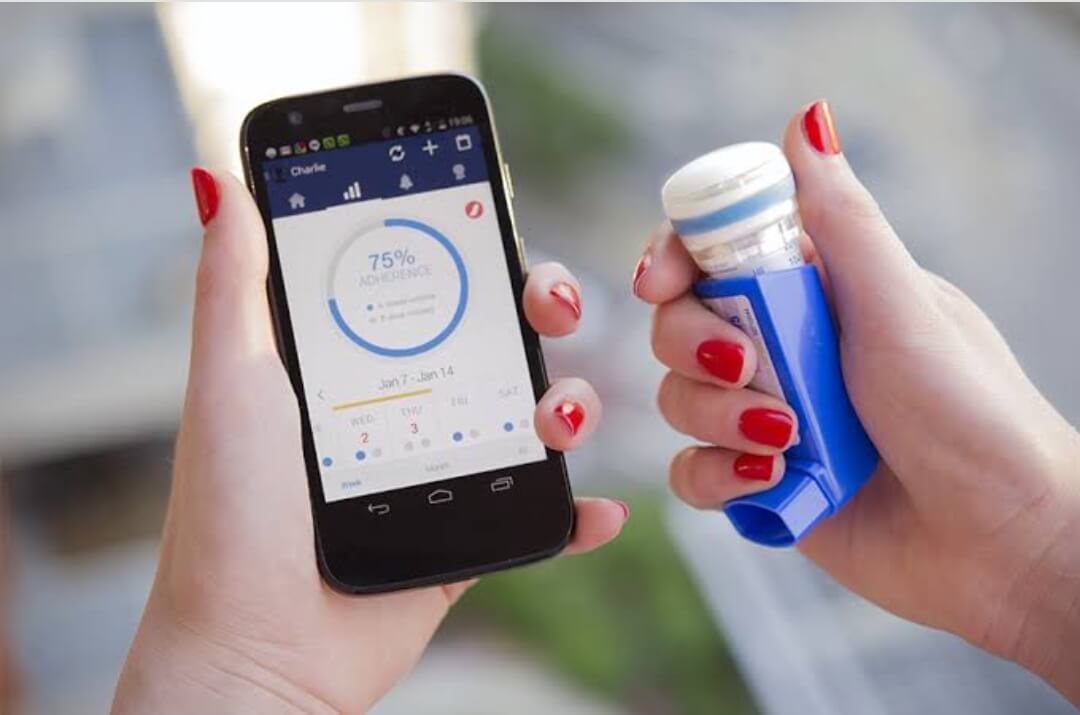 Smart Inhalers Market Future Looks Promising As Respiratory Diseases
Smart inhalers are quickly emerging as one of the most visible areas of pharmaceutical engagement in digital health. A growing number of companies are embracing the use of this digital technology to enhance the management of lung diseases such as asthma and COPD, as well as improve the effectiveness of the prescribed medications.
These monitoring devices attach to the user's inhaler and should ideally be able to monitor adherence, accurately record the time each dose is taken, store data, not interfere with the dose of delivered medication, and provide access to data so that it can be downloaded to a personal computer. Benefits range from improving medication adherence to reducing hospital admissions, which makes smart inhalers the next wave of respiratory care technology to improve patient outcomes.
Benefits
Smart inhaler technology can offer a number of benefits to both the patient and the healthcare provider. The benefits of a device such as the Propeller platform, which collects valuable patient data, is that the sensors aid patients in identifying his or her own patterns. For example, if the patient is aware of triggers, like pollen or temperature, they may be better equipped to avoid preventable hospitalizations. This can lead to improved disease self-management and adherence rates. In addition, the new platform aims to reduce preventable emergency room visits, hospitalizations, and unnecessary suffering by helping patients and their doctors better understand and control their respiratory disease.
The data can be used to understand the disease better, including how frequently the patient uses a rescue inhaler, what the triggers are, and when they happen.
Patients can learn new things about themselves and their condition. With Propeller, each patient receives custom information about their symptoms, triggers, flares, and medication trends over time. This is unique and empowering information," Van Sickle said. "Propeller's technology makes it easier for patients to better manage their disease with less effort.
Smart inhaler technology can also aid in tracking medication use with a variety of unique features. For example, the Nexus Smart-inhaler offers a time stamp that allows investigators to determine when doses were given during the day. Also, this feature allows investigators to conclude if doses were administered so close together that normal dosing would not have been possible.2 Another advantage of this device is the capacity to download data, which saves time and avoids errors during the manual transfer of data into a database.
Improving medication adherence is another benefit of smart inhalers. According to reporter Susie Nordqvist, new research shows patients with the smart inhaler are better at managing their condition than those without.5 Adherence is important both in clinical and research settings, and poor adherence with asthma management plans and treatment regimens has been associated with poor disease control, an increased risk of hospital admission, and an increased mortality rate.
While the data on the impact of smart inhalers on medication adherence is encouraging, Satish Misra, MD, cardiology fellow at The Johns Hopkins Hospital and executive editor of iMedicalApps, said it is important that these devices prove this in ongoing clinical study.
Misra also said smart inhalers can be a useful tool to help patients manage their medications more effectively as well as play a valuable role in reducing emergency hospital visits. Medication non-adherence is at least a partial contributor to exacerbations, he explained. "Medication non-adherence is a major problem and is one driver of acute presentations to clinics and emergency departments. So the potential is there for this technology to make a meaningful impact.
The Propeller system is FDA-cleared to predict oncoming exacerbations and help reduce the frequency of symptoms and exacerbations in COPD and asthma, according to Van Sickle. Acute exacerbations are a leading cause of hospitalization and rehospitalization in asthma and COPD," he said, adding that information about medication use enables prevention of both admission and readmission.
In trials conducted by Adherium, the inhaler sensor was shown to improve adherence by up to 59% in adults and 180% in children with asthma. An additional study of 220 children between the ages of 6 and 15 years showed that 84% of the young participants with a reminder inhaler took their medication, compared to 30% without the technology.5 Garth Sutherland, CEO of Nexus, explains, There is a real need for this type of technology, in particular, doctors don't have visibility on how patients are using their medication.
The unique features of smart inhalers may also offer benefits for healthcare providers, according to Misra. "First, it could provide useful information when titrating medications and help us avoid uptitrating medications when the problem was really that our patients were in fact not taking their medications," he explained. In addition, Misra said tracking use of rescue inhalers may also provide a foundation for systems that deliver early interventions at the first signs of exacerbation or improve titration of controller therapies for pulmonary diseases.
Van Sickle also believes electronic inhalers can aid healthcare providers by giving them new perspectives into their patients' behaviors and outcomes. "Electronic inhalers open a new window on chronic disease as it's managed day-to-day: real-time and objective information about how patients are doing in their daily life," he said. "We think of this information as a new respiratory 'vital sign' for the doctor to assess each patient's level of risk and impairment."
A Revolution in Lung Disease Treatment
Smart inhaler technology may revolutionize the treatment of asthma and other lung diseases, and in the future, similar technology may also be useful for patients with other medical conditions. Reminders might be helpful for things like people taking regular medication, such as heart medications, or possibly with blood pressure medications or diabetic medications.
This new technology can be used to treat other types of conditions. Passively collected information, combined with patient-reported outcomes, will become increasingly important in clinically-integrated, financially-accountable care. Digital health resets expectations for acceptable outcomes and provides individualized guidance to accomplish those goals.
Technology should be readily transferable to other pulmonary diseases. However, the benefit in other health conditions will be dependent on what the challenges are in the management of each condition as well as the availability of effective interventions. The technology should follow an understanding of the needs and challenges faced by patients with a particular health condition.
Visit DocMode for Courses and lectures