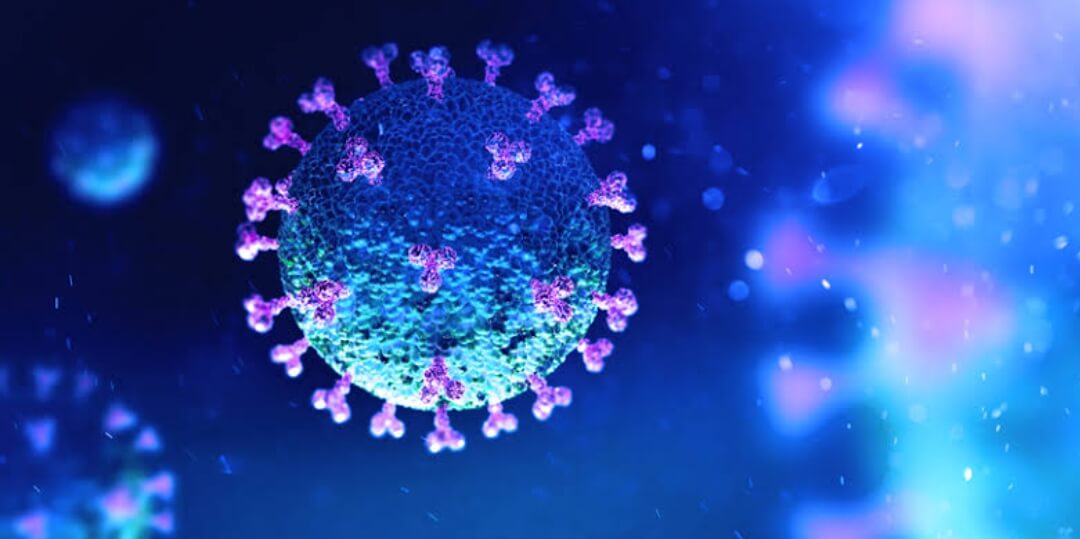 Evidence-based medicine: how COVID can drive positive change
As we all have seen, COVID-19 is having an unprecedented impact on the world at large. It is taking a huge toll on patients, as well as healthcare staff and systems. But I also see a window of opportunity. Can we collectively seize this moment to spark and accelerate the radical changes needed in healthcare? Can we truly disrupt the way healthcare is being organized, distributed and delivered?
The pressure on global health systems, providers and staff had already been increasing to unsustainable levels, even before this crisis, so I believe we must, and certainly can. Here's how.
At Philips we've been involved in efforts to tackle the COVID-19 crisis from the outset. Worldwide, we have mobilized our resources to ramp up our global production of ventilators and other medical equipment used in the diagnosis and treatment of COVID-19 patients. Additionally, the move to telehealth solutions and the adoption of other digital health technologies has accelerated and is now top of the agenda almost everywhere.
But virtual care is not just about moving care delivery out of the hospital. It's about acknowledging that our health is largely shaped by what takes place before and after doctor or hospital visits. Remote digital health technology can foster a more holistic and ultimately effective approach to taking care of health and health issues. An approach in which ongoing management of chronic conditions and preventative health strategies are as much a priority as providing care to the critically ill.
Virtual care has surged under COVID-19
How much has changed in just a few months' time. The Future Health Index 2019 report showed that telehealth had yet to become a common part of healthcare professionals' day-to-day work, with 39% saying they did not currently use telehealth in their practice or hospital.
Today, it seems like telehealth has gone from "nice to have" to a necessity. In a recent Frost & Sullivan report it was noted that we're experiencing a "radical telehealth expansion". In the US, the pre-COVID-19 projected 2019-2025 compound annual growth rate was estimated at just over 28%, while now this has gone up to almost 40%, with remote patient monitoring alone projected to grow 150% just this year.
Investments in the digitization of care used to be a complicating factor. These typically substantial initial investments were unlikely to produce immediate results, so for budget holders, payers and healthcare institutions there often was no direct financial incentive to make them. Today, we see widespread reimbursement models for telehealth services, clinical use cases of virtual care going from limited population segments to literally everyone, and business model development going from reactive to proactive.
But of course, technology is not a panacea: healthcare transformation has to go beyond the adoption of digital health technologies alone. All stakeholders will also need to join forces and focus on the following factors to successfully transform healthcare:
Getting the required regulatory infrastructure in place
Transformation has been slow in a traditional industry like healthcare, with heavy regulation, complex governance structures, long decision-making processes and slow adoption of disruptive new tools. This is not surprising as, for example, big industry topics such as interoperability and secure data exchange – vital for broad telehealth adoption – are no easy feat. But as the COVID-19 pandemic triggered a forced trial for many of these issues, we saw a loosening of regulation with, for example, a waiver of originating site restrictions and federated exchanges of health information between systems.
One example was the launch of a national portal for digital exchange of COVID-19 patient data in the Netherlands. In a matter of weeks, major health institutions together with government and industry, created an online portal that allows Dutch hospitals to seamlessly share COVID-19 patient information with one another – 95% of Dutch hospitals have signed up to this portal since its launch. These types of decisive public-private partnerships will be paramount in the future.
Factoring in training and education for the end-users to ensure these technologies are understood and successfully integrated into everyday practice. In the Future Health Index 2020 report, created just before the COVID-19 crisis, younger healthcare professionals indicated that they experience significant skills shortages in key areas such as handling stress, implementing new technologies and driving efficiencies. At the same time, younger healthcare professionals cite telehealth from healthcare professional to healthcare professional (23%) and also to patients (20%) as the digital technology that would most improve their work satisfaction. Both of these are also seen as among the most beneficial digital health technologies for improving patient care over the next five years. I'm quite sure that this crisis has shown just how much telehealth should be part of the medical training curriculum, not least to ensure the safety of doctors, nurses and other healthcare professionals in times like these.
Getting the costs of healthcare down
Even before COVID-19, healthcare expenditure in the US was expected to rise at 5.4% per annum and at this pace would reach $6.2 trillion by 2028. This corresponds to almost 20% of GDP. Once we get back to a 'new normal' in healthcare, it is expected that healthcare payers (government, private payers and employers) will again aggressively try to reduce healthcare spending, with a focus on innovative payment models. Value-based care (VBC) models have been developed to address these challenges. In these models, providers are reimbursed based on quality (or value) metrics, as opposed to the quantity (or volume) of services delivered. While in the short term the adoption of VBC models is expected to slow down to get through the crisis, in the longer term the future seems much brighter, with the current crisis speeding up the acceptance of telehealth and connected care.
Attracting and retaining healthcare professionals
Over the past months, there have been many examples of healthcare workers going above and beyond to care for their patients in a time of crisis. We've also seen broader recognition from the general public of the vital role that the healthcare community is playing in battling the pandemic. However, a possible and very concerning result of the COVID-19 crisis could be that even more clinicians will feel frustrated by the limitations of overstretched health systems, and leave the profession for good. While that may happen, I hope and believe that many people – perhaps the younger generation of healthcare professionals in particular – will be inspired by seeing how they can make an enormous difference to society and do the opposite by choosing a career in medicine. We surely need them. A recent report of the World Health Organization shows a global shortfall of almost 6 million nurses. But we will have to recognize and confront the systematic burnout that's inflicting untold damage on the profession.
Restarting elective care as soon as we can. As we continue to fight the COVID-19 pandemic, the number of patients with other illnesses like cancer, stroke, and heart disease, who are having their procedures delayed, will keep growing. There is a moment when many elective procedures become essential too. Patients with early-stage cancer or an aneurysm in the aorta cannot wait indefinitely before they get treated. We owe it to these patients to start rescheduling planned procedures again as soon as we can.
Visit DocMode for Courses and lectures