We are looking to collaborate with doctors to manage critical care for COVID-19
It is a proven fact that technology can play a critical role in efficiently managing pandemics like COVID-19. Most importantly, it plays a key role in keeping the doctors and paramedics uninfected thus ensuring they are uninterrupted services when they are badly needed in times like these.
In line with this, to sharpen the country's fight against COVID-19, Mumbai based startup DocMode Health Technologies has unveiled iNutrimon, a patented web-based application for doctors and dieticians to calculate nutrition among critical care patients including those battling the novel coronavirus. NuFFooDS Spectrum reached out to Prachi Prabhat Velhal, Research Consultant & Dietitian, DocMode Health Technologies to find out more about this app and the growth of digital nutrition.
Edited excerpts;
What is so unique about iNutrimon when compared to other similar apps?
iNutrimon is a patented, web-based application created for clinicians, dieticians, intensivists, and nurses in the hospital and clinical environment. This helps to create an environment of research, learning and promote the practice of evidence-based therapy amongst healthcare professionals (HCPs). The software application was designed along with the American and European Society for Parenteral and Enteral Nutrition (ASPEN/ ESPEN) guidelines. The overall nutrition therapy per patient takes about 40 mins and, with iNutrimon HCPs can nutritionally treat and manage patients in just 4-5 mins along with the evidence about the therapy. This helps to save their time without affecting the quality of treatment and without a chance for human errors during manual calculations (anthropometry: Height, weight, BMI, actual body weight, adjusted body weight; macro and micronutrient requirements formula calculations). The software suggests macronutrients as well as micronutrients requirements along with the scientific formula as per the ASPEN / ESPEN guidelines. The inbuilt nutrition assessment tools like NRS 2002, nutric score, APACHE, SOFA/ GLIM criteria, ensures no need to carry paper forms for assessment and reassessments or to change to another method of assessments. The software calculates deficit which helps HCPs to monitor the actual intake of the patient and modify nutrition therapy accordingly.iNutrimon also has a feature for kitchen diet planning, it also allows dieticians to create their own hospital recipe or diet chart and software automatically displays the nutrient content for that particular recipe created by the dietician. All nutrients values are implemented from the Indian food composition table.
How are you planning to best utilize this application during the pandemic?
During the COVID pandemic, we already are aware time is precious for doctors, we are also aware, that length of stay for patients in ICUs should be kept minimum, so inturn more patients can get emergency help. Keeping the current scenario in mind, we are giving free usage of the iNutrimonapplication for all hospitals, big and small. The application is already being used in SL Raheja Hospital in Mumbai by the critical care team to plan the nutritional needs of patients of COVID patients and this has really helped doctors to track patients remotely. Currently, we are open to all types of collaboration that can help our doctors to stay safe and reduce their time spent in the critical care units. With this as focus, we are also offering this application completely free of cost till Dec 2020. We are looking to collaborate with doctors for helping them in managing critical care, reduce the length of stay for patients in critical care and offer a collection of evidence to improvise their practice.
What challenges are faced for the development of such nutrition platforms?
One major challenge is data security. When we talk about IT in healthcare first thing one needs to plan is data security along with guidelines. This plays an important role to ensure data privacy and security even for patients. Data is knowledge and knowledge is power. The amount of data that healthcare organizations generate on a day-to-day basis is enormous yet very few know how to use it judiciously. Data aggregation and interoperability are major challenges for healthcare organizations. According to a recent survey by the American Medical Association, the vast majority of physicians believe, that adopting digital health tools will improve their ability to care for their patients. There is a disconnection between the tech industry and the healthcare profession which is the main reason for the lack of involvement of medical professionals in the development of digital tools. Another challenge is evidence-based. In healthcare evidence-based approach helps to maintain the legitimacy of any mobile app or software. It is important for all people involved in health tech to develop technology that uses evidence-based data. Connectivity is another challenge. To develop apps or software using technology is like teamwork. We need to gather data or information from various sources and healthcare professionals. Discuss the framework along with the team members, this helps to ensure connectivity in technology-based practice. More clinical guidelines are also needed. As highlighted in an earlier statement, the biggest challenge of evidence-based technology is authenticity. It is important to research, study, analyze all the available guidelines and research papers to develop such platforms. And of course, digital transformation is a cost-intensive project and has to be considered as an expense towards digital infrastructure to develop, maintain and upgrade.
How do you foresee the growth of digital nutrition?
Adoption of IT and technology in the healthcare sector has been able to enhance the relationship between the doctor and their patient. Any diet app or software will be helpful for dieticians or doctors in developing evidence-based practice. Understanding and applying nutrition knowledge and skills to all aspects of health care are extremely important. We as dieticians believe in investing time in manual calculations, but shifting to web-based applications can help to save time, which can be spent in oral counseling. Also, we can save paper by using any software or application to gather all the data, analyze and decode insights, further this can be saved and shared easily. Human error can also be eliminated. Life is priceless and errors in critical situations can be detrimental. Technology can eliminate human error in many areas of the medical system. They perform data analytics, health condition monitoring, abnormality altering. New technologies provide opportunities for nutrition educators to enhance communication efforts which can improve the health and well-being of people everywhere. Various types of devices are being used in food retail outlets, restaurants, and at home that provides feedback to consumers based on their food selections. Self-scanners provide nutrition information that may alter food choices on the spot. Some food retail outlets have begun to use loyalty cards to alert users about recalled foods and are also educating consumers about the nutrition profile of foods purchased. Technological advances bring new opportunities for scientific research to aid our understanding of human mechanisms. This enables researchers and practitioners to build on traditional methods using different assessment tools to advance research and give the most appropriate advice to patients. One area which has seen particular advancement is nutrigenomics, the study of how diet and nutrients affect gene expression. This includes analysis of mRNA, proteins, and metabolites and can be used as a research tool to study the physiological effects of nutrition. This is key in understanding how nutrition can affect health and disease. Nutrigenomics technology is an emerging science that allows complex biomarkers to be analyzed and may lead to developing new biomarkers for health. However, caution must be taken to ensure that that the
data collected is integrated, validated, and meaningful. Using mobile phones to record dietary intake and photograph food before consumption can be an effective method for dietary analysis, reducing reliance on self-report and recall.
Article published - NuFFooDS Spectrum
[caption id="attachment_19179" align="alignleft" width="160"]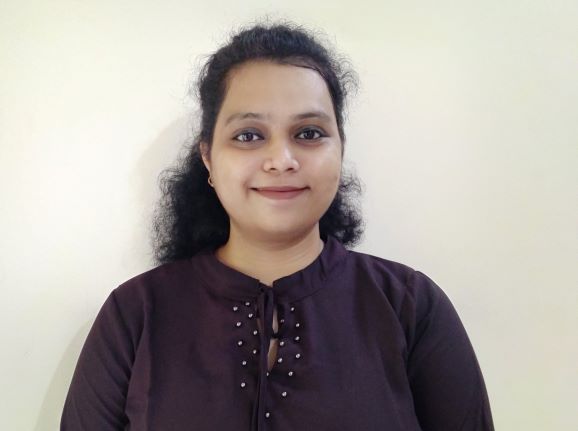 Prachi Velhal, Clinical Dietitian and research associate[/caption]