Information
---
Price :

---

Language : English

---

Type : Course

---

Live On :

---

Commitment : 3 weeks, 2 hour / week
About This Course
This course, by renowned key opinion leaders, is fabricated to delve deeper into complex fractures and injuries, enabling them to stay up to date on the latest treatments and better patient outcomes. Post this course the surgeon can gain the advanced knowledge of the operative procedures in managing trauma and soft tissue injuries. This self-paced course allows the orthopaedic and trauma surgeons to effectively making decision and accountability in the management of complex injuries.
Meet the Instructor
DR. SUSHRUT BABHULKAR
MS Orth, MCh Orth, Liverpool, UK
Dr. Babhulkar is a Founder Member, Intl' OTA, President, Trauma Society of India, Vice President, NAILS (National Association of Interlocking Surgeons), Education Officer, AO Trauma, India, Task Force, Lower Limb, AO Regional President, Vidarbha Orthopedic Society Chief, Centre for Joint Reconstruction Surgery, Sushrut Institute of Medical Sciences, Research Centre & Post-Graduate Instt of Orthopedics, Central Bazar Road, Ramdaspeth, Nagpur, INDIA 400 010.
Affiliations
Founder Member and treasurer, Trauma Society of India.
Fellow, Royal society of Medicine, London, UK
Member, British Trauma Society, UK
Member, AO Alumni Association, Switzerland
Executive Member, Asian Association for Dynamic Osteosynthesis, Hong Kong.
Life Member, Indian society for surgery of Shoulder
Life-Member, India Orthopaedic Association
Life-Member, Maharashtra Orthopaedic Association
Life-Member, Indian Medical Association
Secretary, Academy of Medical Sciences, Nagpur.
Chairperson, Comm for welfare of Handicapped and Industrial Hazards, Rotary Club of Nagpur.
Member, ISAKOS (International Society for Arthroscopic & Knee Orthopaedic Surgery).
DR. KIRAN K V ACHARYA
Professor & Head of Unit IV Orthopaedics: Arthroscopy, Arthroplasty & Sports Injuries,
KMC Manipal, Manipal Academy of Higher Education, Manipal 576 104
Dr. Acharya is the Professor & Head of Unit IV. An Expert in Arthroscopy and Sports Injuries Cartilage Surgery as well as a Researcher in Autologous Cartilage Implantation, Stem Cell Therapy, Osteoporosis.
Affiliations
Life Member of Karnataka Orthopaedic Association, 1997.
Life Member of Indian Orthopaedic Association, 1997.
Life Member of Indian Arthroscopy Society, 2000.
Life Member of ISAKOS, 2009.
Life Member of SICOT, 2005.
Life Member of AO Alumni, 2005.
Life Member of MASHAV Alumni, 2005.
DR. AYESHA ABDEEN
M.D.
Dr. Ayesha Abdeen is the Assistant Professor of Orthopaedic Surgery,
and the Harvard Medical School Chief at the Division of Hip and Knee Arthroplasty.
DR. JAKE DREW
M.D.
Dr. Jake Drew works at the Beth Israel Deaconess Medical Center and is the Assistant Professor at Harvard Medical School.
What you will learn
At the completion of this course the participant will be able to:
Plan a treatment based on assessment, imaging, classification, and decision making.
Strategically plan and apply techniques in fracture management with due importance to soft tissues injuries.
Demonstrate strategies for assessing and treating Cartilage injuries.
Identify complications and manage them accordingly.
View Syllabus
Module 1 - Fracture Femur-Neck: Evolution of concepts and current thoughts
Module 2 - Recent advances in management of cartilage injuries
Module 3 - Advanced Hip replacement surgeries
CME Disclosure
The information in this educational activity is provided for general medical education purposes only and is not meant to substitute for the independent medical judgment of a physician relative to diagnostic and treatment options of a specific patient's medical condition. The viewpoints expressed in this CME activity are those of the authors/faculty. They do not represent an endorsement by DocMode. In no event will DocMode be liable for any decision made or action taken in reliance upon the information provided through this CME activity.
The following faculty have indicated they have no relationship which, in the context of their presentations, could be perceived as a potential conflict of interest:
Dr. Sushrut Babhulkar & Dr. Kiran K V Acharya
We acknowledge the educational grant received from Hetero Healthcare for the creation of this Internet Enduring activity.
Certification Benefit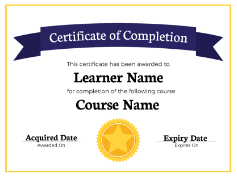 Official and Verified:
Receive an instructor-signed certificate with the institution's logo to verify your achievement and increase your job prospects.

Easily Shareable:
Add the certificate to your CV or resume, or post it directly on LinkedIn

Boost your Profile:
Stand out from the rest by adding valuable certificates and make your profile look much more lucrative.
Proven Motivator:
Give yourself an additional incentive to complete the course
Course FAQs
The course is organized into 3 modules and includes additional on resources specific to each one. Registration for the course is always open and participants may begin the course at any time.
As soon as you enroll in a course, you'll have access to all videos, quizzes, and assignments (if applicable). Peer review assignments become available once your session has officially begun.
Yes, some background knowledge pertaining the subject will be necessary. This course is directed towards MBBS/MD doctors who have done their post-graduation in Orthopaedics.
Yes, relevant work experience is beneficial as the courses on docmode.org help practicing and aspiring healthcare professionals.