Information
---
Price

Only on Invitation

Language

English

---

Commitment:

6 weeks, 2 hour per week
About This Course
Objective of the course:
Practical and comprehensive program relevant to Indian context to empower Doctors and Dieticians to effectively contribute to patient care.
As malnutrition is an important factor in the survival of critically ill patients and is a prevalent consequence of hospitalization especially in critically ill patients admitted to the intensive care unit. Nutrient deficiency has been correlated with a prolonged length of ICU/ hospital stay and is strongly associated with increased morbidity and mortality among critically ill patients. Medical nutrition therapy may lessen morbidity, mortality and the length of icu / hospital stay.
Therefore a timely assessment of nutritional status in critically ill patients is important to prevent or minimize nutritional crisis and to monitor nutritional therapy. Early nutritional screening is a key factor in appropriate nutritional intervention that may reduce the length of ventilator dependency, icu or hospital stay, mortality.
Read More
Meet the Instructor

DR. N RAMAKRISHNAN
TACT Academy for Clinical Training.
Dr.N.Ramakrishnan is an American Board Certified Specialist in Internal Medicine, Critical Care Medicine & Sleep Medicine and also has a Master's degree in Medical Management from University of Southern California. He is currently the Director of Critical Care Services at Apollo Hospitals, Chennai and is a Senior Consultant in Critical Care and Sleep Medicine. He is also an honorary Adjunct Professor at Tamilnadu Dr. MGR Medical University and Apollo Hospitals Education and Research Foundation. Dr.Ramakrishnan graduated from Stanley Medical College, Madras and subsequently worked in the United Kingdom and the USA for over 13 years and returned to India in 2003 as he was keen on 'making a difference'. Dr. N. Ramakrishnan is the first Board Certified Sleep Specialist to practice in India and established Nithra Institute of Sleep Sciences in 2004 and is a Past President of Indian Sleep Disorders Association. He has received prestigious awards including 'Best Doctor Award' from Tamilnadu Dr. MGR Medical University, 'Young Achiever Award' from Vaishnav Group of Institutions and 'Vocational Excellence Award' from Rotary Club.
DR. BHUVANESHWARI SHANKAR
TACT Academy for Clinical Training.
Dr. Bhuvaneshwari is the Vice President (Dietetics) and Group Chief Dietitian for the Apollo Hospitals Group. She has 32 years of Experience as a Dietitian. She holds a PhD in Clinical Nutrition, with a specialization in Critical Care Nutrition. Dr. Bhuvaneshwari is an Examiner for various Universities, member, Board of Studies - Nutrition, Madras University and has received a Lifetime Achievement Award from the JBAS College, Chennai. She is an Expert Committee Member, Nutrition Board- Government of India. She is the only dietitian from Asia who is accredited to be the teacher for European Diploma in Clinical Nutrition conducted by ESPEN. To add to her credentials, she was instrumental in getting the "Best Of Best" Award for the critical care practices of Apollo Hospitals Chennai by participating in an International Nutrition Survey where 183 hospitals across the Globe participated.
What you will learn
At the completion of this course the participant will be able to:
Promote safe and evidence-based medical nutrition therapy to ICU patients.
Promote contribution in research in terms of improved recovery.
Facilitate the nutrition care process needed to achieve complete practice skills and make a positive difference in the overall care of ICU patients.
View Syllabus
CME Disclosure
The information in this educational activity is provided for general medical education purposes only and is not meant to substitute for the independent medical judgment of a physician relative to diagnostic and treatment options of a specific patient's medical condition. The viewpoints expressed in this CME activity are those of the authors/faculty. They do not represent an endorsement by DocMode. In no event will DocMode be liable for any decision made or action taken in reliance upon the information provided through this CME activity.
The following faculty have indicated they have no relationship which, in the context of their presentations, could be perceived as a potential conflict of interest:
Dr. N Ramakrishnan
Dr. Bhuvaneshwari Shankar
Certification Benefit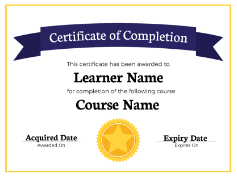 Official and Verified:
Receive an instructor-signed certificate with the institution's logo to verify your achievement and increase your job prospects.

Easily Shareable:
Add the certificate to your CV or resume, or post it directly on LinkedIn

Boost your Profile:
Stand out from the rest by adding valuable certificates and make your profile look much more lucrative.
Proven Motivator:
Give yourself an additional incentive to complete the course
Course FAQs
Critical Care Specialists and Dietitians.
The course is organized into 6 modules and includes additional on resources specific to each one. Registration for the course is always open and participants may begin the course at any time.
Registration only on Invitation.
As soon as you enroll in a course, you'll have access to all videos, quizzes, and assignments (if applicable). Peer review assignments become available once your session has officially begun.
Yes, some background knowledge pertaining the subject will be necessary. This course is directed towards MBBS/MD doctors with post-graduation in Critical Care and Registered Dietitians.
If you pay for this course, you will have access to all of the features and content you need to earn a Course Certificate. If you complete the course successfully, your electronic Certificate will be added on a link to your Dashboard page below the completed course - from there, you can print your Certificate or add it to your LinkedIn profile.
Yes, relevant work experience is beneficial as the courses on docmode.org help practicing and aspiring healthcare professionals.