Information
---
Price : INR 16,107

---

Language : English

---

Type : Course

---

Live On : May 2nd, 2022

---
About this Course
Certificate Course in Diabetes Care and Education provides an intensive, evidence-based, self-paced learning program that provides practitioners the latest information on implementing nutrition care in the Diabetes hospitals. The Course assisted by a National Advisory Committee of The IAPEN India Association for Parenteral and Enteral Nutrition and experienced critical care clinical nutritionists and dietitians from across the country, the program provides a balance of background information, current research and practical information of diabetes and nutrition.
Meet the Faculty
DR. V. SESHIAH
Dr. V. Seshiah is the founder of Dr. Balaji & Dr. Seshiah Diabetes Care Centre & Research Institute. He is a patron of the Research Society for the Study of Diabetes in India and the founder Patron of Diabetes In Pregnancy Study Group, India (DIPSI). He is also the Vice Chairman of the Executive Board International Association of Diabetes and Pregnancy Study Group. He is the recipient of DR.B.C.ROY National Award in 1988 for the development of Diabetology as a Specialty and has won a Lifetime Achievement Award Conferred by INTERNATIONAL DIABETES FEDERATION 2017.
DR. A. PANNEERSELVAM
Dr. A. Panneerselvam is a Consultant Diabetologist at Aruna Diabetes Centre, Chennai-94. His areas of interest are prevention and good control of diabetes and creating awareness at all levels. He was instrumental to get free insulin from Tamil Nadu Govt. for Type 1 diabetics in 1998 in getting GDM project in Tamil Nadu Govt. in 2007. He is a Member of API, IMA, Executive Committee Member RSSDI, Co-chairman Diabetes Association of India (South Chapter). He has been awarded Best Doctor award in 1997 from Govt. Royapettah Hospital, Chennai-14 and won an award by His Excellency, Governor of Tamil Nadu for creating an Insulin Bank in 2012.
DR. SHILPA VARMA
PhD, MSc. (Dietetics And Applied Nutrition), PGDND, PGD (Public Health Nutrition), PGD (Nutraceuticals) (IGMPI)
Dr. Shilpa Varma is the Honorary National Secretary of IAPEN. She is the Chief Program Officer of IAPEN, Nutrition and Diabetes, India. She is also the Consulting Clinical Nutritionist at Bellevue Multispeciality Hospital, Child Hormone Foundation, Mothercare Clinic, Mumbai. She is the Director Partner at Healthyhey Nutrition And Supplement Company, and the IAPEN-Global Nutrition Partner - American Society Of Parenteral And Enteral Nutrition. She is also the Block Member of European Society For Parenteral And Enteral Nutrition and a member of British Association For Parenteral And Enteral Nutrition.
DATTA PATEL
Datta Patel is the head of Department of Nutrition & Dietetics at D.Y. Patil School of Medicine & Hospital. She is the Program Coordinator of Sports & Exercise Science at D.Y. Patil University. She is also the Treasurer and Joint Program Officer and Mentor, Diabetes & Nutrition Core Group of IAPEN India. She is a Life Member at IDA and IAPEN, and a Block Member at ESPEN. She has co-authored the chapter of the Purple book, FSSAI & published research articles and is a mentor to UG & PG students for training/internship for Clinical Nutrition Programs.
MS. FATIMA RADHANPURWALA
Ms. Fatima is a Registered Clinical Dietitian, Certified Diabetes Educator, Certified Nutrigenomics Consultant and Certified Sports Nutritionist with experience of more than a decade. She has worked with KEM hospital and Wockhardt hospital. Currently, she has her own start-up, Nutrivision Wellness. She is also attached with Reliance Industries Limited and Glenmark Pharma Ltd. as a consultant. She has vast experience in the field of clinical nutrition where she has helped many patients cope with their diseases like diabetes, hypertension, heart disease, liver disease, kidney problems, cancer and more.
DR. MANSI PATIL
PhD, MSc.
Dr. Mansi Patil is the committee member of International Society of Hypertension, a member of the Regional Advisory Group, South and Central Asia, ISH, a committee member of American Society of Preventive Cardiology (ASPC), IAPEN India, and the Chief Program Co-ordinator of the Hypertension Core Group, IAPEN. She is also a Consultant at Right BP initiative to manage hypertension. She has international affiliations at European Association of Preventive Cardiology (EAPC), American Society of Preventive Cardiology (ASPC), and International Society of Hypertension (ISH), UK. She also has national affiliations at IDA, NSI, and IAPEN. She is also the malnutrition expert at UNICEF Trained ToT for NRC and IYCF and the co-founder of www.livhealthylife.com
What You Will Learn
An examination of the management of nutrition support therapy in diabetes patients
An overview of the illness, its consequences on organ function, treatments available, and effects on nutrient metabolism
Discussions on the use of various therapy, and the benefits and indications for each
An overview of the illness, its consequences on organ function, and treatments available
An evaluation of the specific issues surrounding selection and supplementation of macronutrients, micronutrients, project work and case studies
View Syllabus
Disclaimer
DocMode acknowledges that no educational grants were received for the creation of this Internet Enduring activity.
Certification of Participation
Indian Association for Parenteral and Enteral Nutrition (IAPEN)
Certification Benefit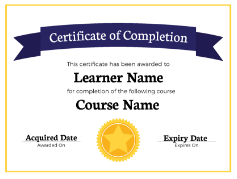 Official and Verified:
Receive an instructor-signed certificate with the institution's logo to verify your achievement and increase your job prospects.

Easily Shareable:
Add the certificate to your CV or resume, or post it directly on LinkedIn

Boost your Profile:
Stand out from the rest by adding valuable certificates and make your profile look much more lucrative.
Proven Motivator:
Give yourself an additional incentive to complete the course
Course FAQs
Graduation in Nutrition or Nursing (B.Sc and above), Nutrition Graduates and RD graduates recognized by the Indian Dietetic Association and RD Board. Eligibility as recommended and updated by The Association of Diabetes Educators (ADE). Allied Health Professionals, Pharmacist (B-Pharm or above), Bachelor of Physiotherapy and Bachelor of Occupational Therapy with minimum 2 years of practical experience in a health care setting catering to diabetes patients and recognised by their respective Council of India. The Medical professionals (MBBS, MD) recognized by Medical Council of India. (https://www.diabeteseducatorsindia.com/membership/eligibility.aspx)
Diabetes Educators India.
The course is organized into 4 modules and includes additional on resources specific to each one. Registration for the course is always open and participants may begin the course at any time.
INR 16,107
As soon as you enroll in a course, you'll have access to all videos, quizzes, and assignments (if applicable). Peer review assignments become available once your session has officially begun.
Yes, some background knowledge pertaining the subject will be necessary. This course is directed towards healthcare professionals.
You will have access to all of the features and content you need to earn a Course Certificate. If you complete the course successfully, your electronic Certificate will be added on a link to your Dashboard page below the completed course - from there, you can print your Certificate or add it to your LinkedIn profile.
Yes, relevant work experience is beneficial as the courses on docmode.org help practicing and aspiring healthcare professionals.