Information
---
Price

$100

Language

English

---

Commitment:

4 weeks, 2 hour per week
About This Course
Objective of the course: To be able to Diagnose and Treat Chronic obstructive pulmonary disease (COPD).
Chronic obstructive pulmonary disease (COPD) is a lung condition characterized by chronic and progressive and irreversible obstruction of lung airflow that interferes with normal breathing. The more commonly used terms 'chronic bronchitis' and 'emphysema' are not in use anymore but are now included within the COPD diagnosis.
COPD is preventable and better lung function outcomes and quality of life can be achievable if diagnosed early and effective treatment is initiated.India is one of the most COPD affected countries in the world and contributes significantly to the mortality and morbidity of this disease. The estimated mortality rate for COPD for India is 102.3/100,000. The number of cases of COPD in India increased from 28·1 million in 1990 to 55·3 million in 2016.
Clinical studies show that this higher rate is attributed not to the non-availability of drugs but to the non-adherence of treatment protocols and National as well as International guidelines. Another major challenge is underdiagnosis of the disease due to lack of spirometry, no diagnosis among non-smokers and difficulty in differential diagnosis from asthma.
Read More
Meet the Instructor
Dr. Sanjeev Mehta, MD
Founder LIFE, Lung India Foundation.
Dr. Mehta is a Consultant in Chest, Allergy & Sleep Medicine Lilavati & Arogya Nidhi Hospitals, Mumbai. He is the Founder of LIFE, Lung India Foundation, Mumbai Chest Group(MCG) and Founder State Chairman of the Indian Chest Society, Maharashtra. Dr. Mehta was Chair, Council of Global Governors, CHEST (American College of Chest Physicians). Has been a member of Chest India, Editorial Board from 2007 onwards. Co-Chair of the Lung Health Sub Committee, AAPI, Jaipur,2011. Editor for ABA Update, newsletter of ABA. Dr. Mehta is a Gold medallist for standing first in Medicine at AFMC. He has been faculty at various International institutes and has several national and International publications. He has also conducted several national and International lectures.
Dr. Suhail Raoof, MD
Director of Medicine - Pulmonary Medicine, Lenox Hill Hospital .
Dr. Raoof was the president of the American College of Chest Physicians (ACCP) 2011. He obtained his medical degree from Maulana Azad Medical College, Delhi University, India. He completed his medical residency at Long Island Jewish Medical Center in New York, followed by a fellowship in pulmonary and critical care medicine at the SUNY/Stony Brook. Dr. Raoof's academic interests include mechanical ventilation and chest radiology for pulmonologists. At NYM, Dr. Raoof is a team member of NYM's Comprehensive Lung Cancer Center, and also offers treatment for chronic obstructive pulmonary disease (COPD) and pulmonary hypertension, among other lung diseases. He is also the recipient of many honors, including being named as Master of the American College of Physicians (MACP). Dr. Raoof has previously served the ACCP in many capacities, including as chair of the U.S. and Canadian Council of Governors, chair of the Membership Committee, member-at-large of the Board of Regents, chair of the CHEST 2008 Annual Scientific Program Committee, chair of the Council of Committees, chair of the Global Education Track for CHEST 2010, ACCP representative to the American College of Radiology, and ACCP representative to the European Respiratory Society's multi society effort to develop non-invasive ventilation guidelines.
What you will learn
At the completion of this course the participant will be able to:
Get the latest updates in COPD Definition, Diagnosis and Management.
Understand the recent GOLD guidelines and reduced use of ICS.
Understand the Comorbidities, Intervention, and Transplantation.
View Syllabus
Disclaimer and faculty disclosure
The information in this educational activity is provided for general medical education purposes only and is not meant to substitute for the independent medical judgment of a physician relative to diagnostic and treatment options of a specific patient's medical condition. The viewpoints expressed in this activity are those of the authors/faculty. They do not represent an endorsement by DocMode. In no event will DocMode be liable for any decision made or action taken in reliance upon the information provided through this activity.
The following faculty have indicated they have no relationship which, in the context of their presentations, could be perceived as a potential conflict of interest:
Dr. Sanjeev Mehta
Dr. Suhail Raoof
Dr. Atul Mehta
Dr. Sidney Braman
Dr. Umur Hatipoglu
Dr. Amy Attaway
Mr. Scott Marlow
DocMode acknowledge that no educational grants were received for the creation of this Internet Enduring activity.
Certification of Participation Provided By:
Cleveland Clinic and Lung India Foundation (LIFE)
Certification Benefit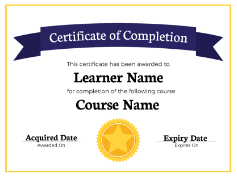 Official and Verified:
Receive an instructor-signed certificate with the institution's logo to verify your achievement and increase your job prospects.

Easily Shareable:
Add the certificate to your CV or resume, or post it directly on LinkedIn

Boost your Profile:
Stand out from the rest by adding valuable certificates and make your profile look much more lucrative.
Proven Motivator:
Give yourself an additional incentive to complete the course
Course FAQs
Chest physicians and Internists
The course is organized into 6 modules and includes additional on resources specific to each one. Registration for the course is always open and participants may begin the course at any time.
As soon as you enroll in a course, you'll have access to all videos, quizzes, and assignments (if applicable). Peer review assignments become available once your session has officially begun.
Yes, some background knowledge pertaining the subject will be necessary. This course is directed towards MBBS/MD doctors and those who have done their post-graduation in Pulmonary & Critical Care Medicine.
If you pay for this course, you will have access to all of the features and content you need to earn a Course Certificate. If you complete the course successfully, your electronic Certificate will be added on a link to your Dashboard page below the completed course - from there, you can print your Certificate or add it to your LinkedIn profile.
Yes, relevant work experience is beneficial as the courses on docmode.org help practicing and aspiring healthcare professionals.