Information
---
Price

$150

Language

English

---

Commitment:

8 weeks, 2 hour per week
About This Course
Objective of the course: To help participants develop critical thinking skills.
Critical thinking, the ability that makes us make the best decisions when deciding what to believe or what to do, is a skill that is at the top of the list of the skills needed to be a successful professional or worker in the XXI century. This skill is also very useful regarding one's personal life. Most of us have had little or no formal instruction in developing this skill. This course aims to present the basic concepts and processes that will help participants develop a structured path to make sound decisions when deciding what to believe or what to do in their professional and personal lives.
Meet the Instructor
PROFESSOR EDUARDO MAYORGA
Director E-learning, Pan-American Association of Ophthalmology (PAAO)
Professor Eduardo Mayorga received his medical degree from Universidad de Buenos Aires, Argentina. He completed his residency training in Ophthalmology at the Hospital Italiano de Buenos Aires Argentina, and his Professorship in Medicine at Universidad del Salvador in Buenos Aires. He works at the Department of Ophthalmology at the Hospital Italiano de Buenos Aires. He is the Director for E-learning at the Pan-American Association of Ophthalmology, and President of the Pan-American Council of University Professors in Ophthalmology. He received training for virtual tutoring at the Hospital Italiano de Buenos Aires Virtual Education Committee and has been director of several online courses at the Hospital Italiano de Buenos Aires since 2005. He is a frequent international speaker and symposium coordinator on Medical Education at ophthalmology meetings around the world.
DR. KARL GOLNIK
Cincinnati Eye Institute
Dr. Karl Golnik is Professor & Chairman of the Department of Ophthalmology at the University of Cincinnati and the Cincinnati Eye Institute. He has practiced Neuro-ophthalmology exclusively for 26 years and has served on the Board of the North American Neuro-ophthalmology Society. He has also received the American Academy of Ophthalmology's Lifetime Achievement award and more than 10 teaching awards throughout his career. He has given invited neuro-ophthalmology and medical education lectures in more than 65 countries and has over 120 publications in these fields. He currently serves as the International Council of Ophthalmology's Director for Education.
What you will learn
At the completion of this course the participant will be able to:
Make decisions on what to believe or what to do in their professional and personal settings.
Present their co-workers with a common model for handling discussions and group decision making.
If participants are medical teachers, they will be able to teach this critical thinking model to their trainees.
View Syllabus
CME Disclosure
The information in this educational activity is provided for general medical education purposes only and is not meant to substitute for the independent medical judgment of a physician relative to diagnostic and treatment options of a specific patient's medical condition. The viewpoints expressed in this CME activity are those of the authors/faculty. They do not represent an endorsement by DocMode. In no event will DocMode be liable for any decision made or action taken in reliance upon the information provided through this CME activity.
The following faculty have indicated they have no relationship which, in the context of their presentations, could be perceived as a potential conflict of interest:
Professor Eduardo Mayorga
DocMode acknowledge that no educational grants were received for the creation of this Internet Enduring activity.
Certification Benefit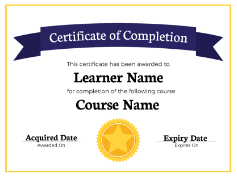 Official and Verified:
Receive an instructor-signed certificate with the institution's logo to verify your achievement and increase your job prospects.

Easily Shareable:
Add the certificate to your CV or resume, or post it directly on LinkedIn

Boost your Profile:
Stand out from the rest by adding valuable certificates and make your profile look much more lucrative.
Proven Motivator:
Give yourself an additional incentive to complete the course
Course FAQs
Medical doctors, teachers, residents, students and allied health professionals.
The course is organized into 8 modules and includes additional on resources specific to each one. Registration for the course is always open and participants may begin the course at any time.
As soon as you enroll in a course, you'll have access to all videos, quizzes, and assignments (if applicable). Peer review assignments become available once your session has officially begun.
Yes, some background knowledge pertaining the subject will be necessary. This course is directed towards Medical doctors, teachers, residents, students and allied health professionals.
If you pay for this course, you will have access to all of the features and content you need to earn a Course Certificate. If you complete the course successfully, your electronic Certificate will be added on a link to your Dashboard page below the completed course - from there, you can print your Certificate or add it to your LinkedIn profile.
Yes, relevant work experience is beneficial as the courses on docmode.org help practicing and aspiring healthcare professionals.