Information
---
Price

$150

Language

English

---

Commitment:

9 weeks, 2 hour per week
About This Course
Objective of the course: To be able to Diagnose and Treat Diabetes.
Diabetes is a chronic disease that occurs when the pancreas is no longer able to make insulin, or when the body cannot make good use of the insulin it produces. There are three main types of diabetes – type 1, type 2 and gestational.
Diabetes is a major cause of blindness, kidney failure, heart attacks, stroke and lower limb amputations.
Read More
Meet the Instructor
Professor Andrew Collier
Ayr Hospital, Scotland.
Professor Andrew Collier is a Consultant in General Medicine, Diabetes and Endocrinology at Ayr Hospital, Scotland; Professor of Diabetes Care at Glasgow Caledonian University; and an Honorary Senior Lecturer at Glasgow University. Professor Collier has acted as the principal investigator for a number of clinical trials, including INSTIGATE, NAVIGATOR and Post-PROACTIVE studies. He has also been involved with developing an informational DVD, funded by the Scottish Government, for people newly diagnosed with type 1 diabetes and their carers. He is currently undertaking collaborative research in the areas of metabolic syndrome, bariatric surgery, diabetic foot ulcers (foot microbiome) and foot ulcer off-loading.
Professor Sunil Bhandari
Hull York Medical School and Hull and East Yorkshire Hospitals.
Professor Bhandari graduated from the University of Edinburgh and trained in Renal and Transplant Medicine in Yorkshire (UK) and Sydney Australia. He is a Consultant in Nephrology and Honorary Professor at Hull York Medical School (HYMS) and Hull and East Yorkshire Hospitals NHS Trust; Co-Director of UK Advanced Nephrology Course and Deputy Head of School of Medicine for Yorkshire and Humber. Prof Bhandari leads in collaboration a research programme based around renal anaemia, CKD progression and the effects of iron therapy on cardiac and renal function. Ongoing collaborative translational research includes effects of iron therapy in uremic cardiomyopathy and mitochondrial function.
What you will learn
At the completion of this course the participant will be able to:
Manage Type 2 Diabetes
Deal with Diabetes Emergencies
Understand Comorbidities in Diabetes
View Syllabus
Certification Benefit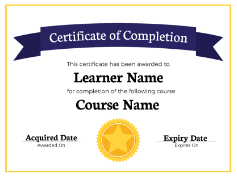 Official and Verified:
Receive an instructor-signed certificate with the institution's logo to verify your achievement and increase your job prospects.

Easily Shareable:
Add the certificate to your CV or resume, or post it directly on LinkedIn

Boost your Profile:
Stand out from the rest by adding valuable certificates and make your profile look much more lucrative.
Proven Motivator:
Give yourself an additional incentive to complete the course
Course FAQs
Endocrinology Residents, Medical Student and General Physicians.
The course is organized into 9 modules and includes additional on resources specific to each one. Registration for the course is always open and participants may begin the course at any time.
As soon as you enroll in a course, you'll have access to all videos, quizzes, and assignments (if applicable). Peer review assignments become available once your session has officially begun.
Yes, some background knowledge pertaining the subject will be necessary. This course is directed towards MBBS/MD doctors who have done their post-graduation in Cardiology as well as Cardiology residents.
If you pay for this course, you will have access to all of the features and content you need to earn a Course Certificate. If you complete the course successfully, your electronic Certificate will be added on a link to your Dashboard page below the completed course - from there, you can print your Certificate or add it to your LinkedIn profile.
Yes, relevant work experience is beneficial as the courses on docmode.org help practicing and aspiring healthcare professionals.