Information
---
Price

$50

Language

English

---

Commitment:

4 weeks, 1 hour per week
About This Course
Objective of the course: In the modern dental practice, Endodontics has evolved from the basic hand instrumentation to Rotary instrumentation. It is important for a Practitioner to be trained enough to combat the dilemma and handle complicated cases with confidence and achieve optimal results.
Understanding the need of the hour, this program is designed with an aim to bridge the gap between basic and advanced Endodontics. This program will guide you through exercises that teach you to become more proficient with instrumentation and endodontics treatment and retreatment.
This course is designed such that it will provide clinical tips and advices which thereby will enhance the endodontics skills. You will return to your office with new skills that will allow you to perform your surgical procedures with greater efficiency and predictability.
Meet the Instructor
DR. SANTOSH RAVINDRAN
Santosh Ravindran Dental Clinic, Mumbai.
Dr. Santosh Ravindran runs a private Dental clinic in Mumbai. He has a vast experience of 27 years. Dr. Santosh is a fellow of International college of Dentists, fellow of Pierre Fauchard Academy and Fellow of Bangladesh Association of Dentistry International. He is a recipient of 'Samaaj Seva Vibhushan award " in 1997, "best citizens of India award "in 2008 and APJ Abdul Kalam Memorial Award – 2017.
DR. SUREN KESWANI
Keswani's Advanced Dental Care in Sion, Mumbai.
Dr. Keswani is the Chief Dentist at Keswani's Advanced Dental Care in Sion, Mumbai. He completed his BDS (1990) & MDS (1997) from Government Dental College and Hospital Mumbai and has an experience of 29 years. Dr. Keswani mentored the First Batch of Fellowship Programme in Endodontics at IDA Mumbai in Affiliation with MUHS. Dr. Keswani has published various articles in reputed journals.
What you will learn
At the completion of this course the participant will be able to become more proficient with instrumentation and treatment and retreatment.
View Syllabus
Endodontics Proficiency
Rotary Endodontics
Electronic Apex Locators
Magnification Webinar
CME Disclosure
The information in this educational activity is provided for general medical education purposes only and is not meant to substitute for the independent medical judgment of a physician relative to diagnostic and treatment options of a specific patient's medical condition. The viewpoints expressed in this CME activity are those of the authors/faculty. They do not represent an endorsement by DocMode. In no event will DocMode be liable for any decision made or action taken in reliance upon the information provided through this CME activity.
The following faculty have indicated they have no relationship which, in the context of their presentations, could be perceived as a potential conflict of interest:
Dr. Santosh Ravindran
Dr. Suren Keswani
Dr. Annil Dhingra
Dr. Narasimhan Bharadwaj
DocMode acknowledge that no educational grants were received for the creation of this Internet Enduring activity.
Certified by
Indian Dental Association (IDA)
Certification Benefit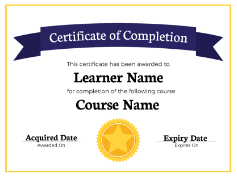 Official and Verified:
Receive an instructor-signed certificate with the institution's logo to verify your achievement and increase your job prospects.

Easily Shareable:
Add the certificate to your CV or resume, or post it directly on LinkedIn

Boost your Profile:
Stand out from the rest by adding valuable certificates and make your profile look much more lucrative.
Proven Motivator:
Give yourself an additional incentive to complete the course
Course FAQs
The course is organized into 4 modules and includes additional on resources specific to each one. Registration for the course is always open and participants may begin the course at any time.
As soon as you enroll in a course, you'll have access to all videos, quizzes, and assignments (if applicable). Peer review assignments become available once your session has officially begun.
Yes, some background knowledge pertaining the subject will be necessary. This course is directed towards Dentists.
If you pay for this course, you will have access to all of the features and content you need to earn a Course Certificate. If you complete the course successfully, your electronic Certificate will be added on a link to your Dashboard page below the completed course - from there, you can print your Certificate or add it to your LinkedIn profile.
Yes, relevant work experience is beneficial as the courses on docmode.org help practicing and aspiring healthcare professionals.
Dr. Nishat Shaikh
BDS
Experience of 7 years
Expert Review 1
"Thanks to Docmode team for creating this course . I have personally reviewed this course . It has an enormous amount of information and well enough to take Endodontics to a higher level. The lectures has so much to guide with knowledgable context, perspective, and clinical practicality that It will boost the confident to take on Rotary root canals. I will recommend these courses to all those who have to learn and it will be a great platform to learn from the reputed faculties like here. The instructors are extremely knowledgeable and they deliver lectures in format that is easy to understand . The lectures have been systematically formatted with step by step instructions."
Dr. Sudha Dubey
BDS (MUHS)
Experience of 7 years
Expert Review 2
"I found the Endodontics lecture series incredibly useful and informative for us. I enjoyed all the units of the course and quite educational. Some techniques were quite critical and can certainly be useful in performing certain procedures in our practice. Even the basics on use of Microscope in Endodontics very clearly explained and I return satisfied and confident to render good endodontic treatment to my patients. I received a great deal of knowledge in general about endodontics but specifically I learned a lot about some of the most important principles in Endodontics from the experts in the field. My deepest appreciation for Docmode and IDA to create a platform for us to polish ourselves in our clinical practice".