Information
---
Price

Free

Language

English
About This Course
Frontiers in Pediatric Gastroenterology & Nutrition is a course developed for soliciting and spreading the Knowledge of Pediatric Gastro issue as well as guiding about the nutrition facts required for the new born. Pediatric Gastroenterology is a broad and dynamic field with a rapidly-growing knowledge base. There are also many factors that affect these issues. In today's scenario we have to focus on high diagnostic accuracy and to reduce the pressure in facing new issues while examining the patients. Nowadays, food allergies are considered as a spectrum of a variety of disorders that need different approaches.
Read More
Meet the Instructor
DR. NIMAIN MOHANTY
Course Director
Prof Emiratus Pediatrics
MGM Institute of Health Science, Mumbai
Dr. Nimain is a Professor Emeritus Paediatrics, MGM Institute Of Health Sciences, Navi Mumbai. He has Undergone advanced courses at AIIMS, PGIMER, NCCD, NIHM, IIT-Bombay. He has approximately 60 Publications to his credit. He was a Former Editor in Chief, CPF Med Bull, New Ind Jl Ped; PG teacher, MD/Ph.D. guide, Member Academic Council, BoS, BoE, CoE MGMIHS . He was also Former DIG (MED) & Chief Consultant Paediatrics, Central Para Military Forces Recipient of Meritorious Service Medal from the President of India and Was awarded 5 special duty medals, 2 commendation discs from CRPF (MHA).
DR. SHRIDHAR GANPATHY
MD DCH - Mini Fellowship - Pediatric Sleep Medicine [Australia].
Dr. Shridhar Ganpathy is a well know Pediatrics in Mumbai. Dr. Ganpathy has an experience of 30 years and more and is in practice since 1989. He is the Medical Director of Janani Children's Hospital. Dr Sridhar Ganapathy is the past Secretary of IAP and the Ex Editor of Paediatric Quarterly Insight and Paediatric.
DR. B.R. THAPA
Professor & HOD - Gastroenterology & Pediatric Gastroenterology
MM Institute of Medical Sciences & Research Mullana ,Haryana.
Dr. B.R. Thapa is a very senior and Expert in his field of knowledge . He is qualified as MBBS, MD, DM Neonatology, NNF and is affiliated with PGIMER Chandigarh and has a vast experience of Pediatric knowledge. He is the professor and Head of Department of Gastroenterology and Pediatric Gastroenterology in MM Institute of Medical Sciences & Research Mullana ,Haryana. Dr. Thapa is a member of Asian Institute of Gastrology and has done written on many researches related to Gastroenterology and also has many publications to his name.
What you will learn
At the completion of this course the participant will be able to:
understand various aspects of Celiac disease in Children
get an update on Probiotics and Prebiotics in Pediatrics
diagnose and manage Cow Milk and Food allergies
View Syllabus
CME Disclosure
The information in this educational activity is provided for general medical education purposes only and is not meant to substitute for the independent medical judgment of a physician relative to diagnostic and treatment options of a specific patient's medical condition. The viewpoints expressed in this CME activity are those of the authors/faculty. They do not represent an endorsement by DocMode. In no event will DocMode be liable for any decision made or action taken in reliance upon the information provided through this CME activity.
The following faculty have indicated they have no relationship which, in the context of their presentations, could be perceived as a potential conflict of interest:
Dr. Nimain Mohanty
Dr. Shridhar Ganpathy
Dr. B R Thapa
DocMode acknowledge that no educational grants were received from FDC Ltd for the creation of this Internet Enduring activity.
Certified by
Pediatric Association of India (PAI)
Certification Benefit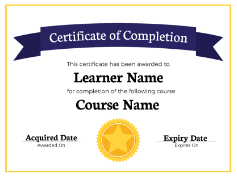 Official and Verified:
Receive an instructor-signed certificate with the institution's logo to verify your achievement and increase your job prospects.

Easily Shareable:
Add the certificate to your CV or resume, or post it directly on LinkedIn.

Boost your Profile:
Stand out from the rest by adding valuable certificates and make your profile look much more lucrative..
Proven Motivator:
Give yourself an additional incentive to complete the course.
Course FAQs
Paediatricians and General Physicians.
The course is organized into 3 modules and includes additional on resources specific to each one. Registration for the course is always open and participants may begin the course at any time.
Once you enroll, you have access to first module, each module will be launched on 25th of each month beginning from June 25, 2020. Peer review assignments become available once your session has officially begun.
Yes, some background knowledge pertaining the subject will be necessary. This course is directed towards MBBS/MD doctors who have done their post-graduation in paediatrics.
Yes, relevant work experience is beneficial as the courses on docmode.org help practicing and aspiring healthcare professionals.