Information
---
Price

$150

Language

English

---

Commitment:

6 weeks, 2 hour per week
About This Course
Objective of the course: To be able to Diagnose and Treat Heart Failure. PHeart failure is characterized by the heart's inability to pump an adequate supply of blood to the body. Without sufficient blood flow, all major body functions are disrupted. Heart failure is a condition or a collection of symptoms that weaken your heart.
Read More
Meet the Instructor
Dr. Brian Pinto
Holy Family Hospital, Mumbai.
Dr. Brian Pinto is a Senior Interventional Cardiologist based in Mumbai. He is currently Chief of Cardiology and Director of the Cardiac Catheterisation Laboratory at Holy Family Hospital in Bandra. Dr. Brian Pinto is one of the pioneers of the Transradial Approach to Cardiac Interventions in India. He has performed more than 12,000 Coronary and Peripheral Interventions, with more than 8,000 Transradial procedures. He handles approximately 1,000 procedures in the Cath Lab on an annual basis, including Rotablation and Peripheral Cases. He also has experience in device closure of Patent Ductus Arteriosis (PDA) with Atrial Septal Defect (ASD), Rotational Athrectomy, Direct Stenting and Fox-Hollow (Silver Hawk) Athrectomy Device for Peripheral Intervention. Dr. Pinto is the Proctor for Rotational Athrectomy and FFR. Dr. Pinto continues to be involved in numerous clinical trials and cardiac registries, as he treats a large number of cardiac patients each year.
Dr. Anil Dhall
Venkateshwar Hospital, Delhi.
Dr Anil Dhall, is presently the Director of Cardiovascular Sciences at Venkateshwar Hospital located at Sector 18A, Dwarka, New Delhi. He has special interests in Complex Coronary Interventions, Peripheral Interventions, Carotid Angioplasty, Endovascular Aortic Aneurysm Repair, Cardiac Resynchronisation Therapy and has taught, proctored and demonstrated techniques all over the world. He has a keen interest in Preventive cardiology and developing improved processes for STEMI care. He spent 25 years in the Indian Armed Forces before taking voluntary premature retirement from his appointment as Senior Adviser & Professor (Medicine & Cardiology) at Army Hospital (Research & Referral) Delhi Cantt. His service tenure provided him rich clinical and administrative experience including a deputation with the United Nations Organization. He was responsible for setting up, establishing and managing the Interventional cardiology program and starting the first Cardiac Catheterisation Laboratory of Army Hospital (Research & Referral), Delhi Cantt. He was awarded the SENA MEDAL for Distinguished Service to the Armed Forces in 2005 by the President of India.
What you will learn
At the completion of this course the participant will be able to:
Manage Heart Failure
Understand various co-morbities in HF
Study Imaging in HF for better diagnosis
Understand Device Therapy & Cardiac Rehabilitation
View Syllabus
Certification Benefit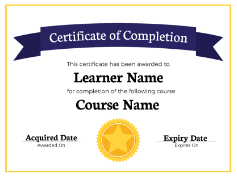 Official and Verified:
Receive an instructor-signed certificate with the institution's logo to verify your achievement and increase your job prospects.

Easily Shareable:
Add the certificate to your CV or resume, or post it directly on LinkedIn

Boost your Profile:
Stand out from the rest by adding valuable certificates and make your profile look much more lucrative.
Proven Motivator:
Give yourself an additional incentive to complete the course
Course FAQs
Cardiology Residents & Medical Student, General Physicians.
The course is organized into 6 modules and includes additional on resources specific to each one. Registration for the course is always open and participants may begin the course at any time.
USD $150
As soon as you enroll in a course, you'll have access to all videos, quizzes, and assignments (if applicable). Peer review assignments become available once your session has officially begun.
Yes, some background knowledge pertaining the subject will be necessary. This course is directed towards MBBS/MD doctors who have done their post-graduation in Cardiology as well as Cardiology residents.
If you pay for this course, you will have access to all of the features and content you need to earn a Course Certificate. If you complete the course successfully, your electronic Certificate will be added on a link to your Dashboard page below the completed course - from there, you can print your Certificate or add it to your LinkedIn profile.
Yes, relevant work experience is beneficial as the courses on docmode.org help practicing and aspiring healthcare professionals.