Information
---
Price

Free

Language

English

---

Commitment:

4 weeks, 2 hour per week
About This Course
The course takes you through the different challenges dental professionals face in treating patients during this pandemic, the need for an organised dental care setting with appropriate PPE, sterilization protocols, scheduling of appointments, importance of triage, the social distancing measures while providing care and developing a safe working practice.
This course serves as a guidance resource in providing details regarding the relevant new requirements and protocols to ensure that practices are working safely within this pandemic and appropriate care treatment available and at same time protect self , staff and patients from virus transmission.
Meet the Instructor
DR. SANJAY JOSHI
B.D.S, M.D.S (Oral and Maxillofacial Surgery)
Dr. Sanjay Joshi is the Consultant at Gurunanak Hospital and Visiting Consultant at Centre for Advanced Dentistry, Breach Candy Hospital, Mumbai and Professor & Head at the Department of Oral & Maxillofacial Surgery, Terna Dental College, Navi Mumbai. Dr. Joshi is a recognized post graduate guide and UG/PG examiner at MUHS and other Health Universities. He is a member of editorial board of Indian edition of Journal of American Dental Association, Editor of Journal of Maxillofacial and Oral Surgery and Member of editorial board of Dental dialogue. Dr. Joshi has undergone advanced training in rigid Internal fixation, temporomandibular joint (TMJ), arthroscopy, extensive training in Oral Implantology and in Advanced Trauma Life Support. His area of special interests are Maxillofacial trauma, cysts and tumors, orthognathic and dentoalveolar surgery, TMJ joint disorders and infection control. Dr. Joshi is a Life member of many organisations such as the Indian Dental Association, Association of Oral and Maxillofacial Surgeons of India, Indian Society of Oral Implantology and Association of Medical.
DR. DEEPAK MUCHHALA
B.D.S, M.D.S (Aesthetics Dentistry & Implantology)
Dr. Deepak Muchhala maintains a state-of-the-art practice in Ville Parle, Mumbai since past 30 years with special attention on Cosmetic Dentistry and Implantology and is a Consultant Dentist at Stoma Dental. Dr. Muchhala is the Treasurer of IDA (Head Office), since 2002, an executive committee member of IDA Mumbai Branch. He is an associate editor of the Indian section of the American Dental Association Journal and member of American Academy of Cosmetic Dentistry since 1992. He is a Founder member of Academy of Cosmetic Dentistry of India and holds a Guinness book of world records for the maximum number of dental check ups in 24 hours during WDS in 2009.
DR. KUMAR RAJAN
BDS, D(HR), PgD(DP&R), PgD(SRD)
Dr. Rajan Kumar is the Chief Consultant & Former National Consultant at World Health Organisation (WHO), Directorate General of Health Services in the Ministry of Health and Family welfare. Govt. of India, National Technical Advisor (IDA-HO) and Chief Consultant (DANTAH & RID & TCC). He is the Former Dental Surgeon & Research Officer at the All India Institute of Medical Sciences (AIIMS), New Delhi and Former Dental Surgeon in the Dept of Plastic & Maxillofacial Surgery at Safdarjung Hospital, New Delhi. Dr. Rajan has special interests in Implantology & Dentistry & Maxillofacial Surgery.
What you will learn
At the completion of this course the participant will be able to:
allow dental practices to effectively plan and make a protocol to prevent cross infection.
allow the implementation of accessible and effective measures to preserve the health of Dentists, staff, and other patients.
understand how telehealth can be used in dentistry confidently to stay in touch and treat patients in person during the crisis.
View Syllabus
CME Disclosure
The information in this educational activity is provided for general medical education purposes only and is not meant to substitute for the independent medical judgment of a physician relative to diagnostic and treatment options of a specific patient's medical condition. The viewpoints expressed in this CME activity are those of the authors/faculty. They do not represent an endorsement by DocMode. In no event will DocMode be liable for any decision made or action taken in reliance upon the information provided through this CME activity.
The following faculty have indicated they have no relationship which, in the context of their presentations, could be perceived as a potential conflict of interest:
Dr. Sanjay Joshi
Dr. Deepak Muchhala
Dr. Kumar Rajan
DocMode acknowledge that educational grants were received from Dr. Reddy's for the creation of this Internet Enduring activity.
Certified by
Indian Dental Association (IDA)
Certification Benefit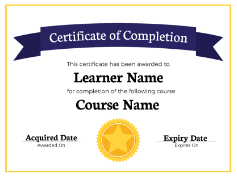 Official and Verified:
Receive an instructor-signed certificate with the institution's logo to verify your achievement and increase your job prospects.

Easily Shareable:
Add the certificate to your CV or resume, or post it directly on LinkedIn

Boost your Profile:
Stand out from the rest by adding valuable certificates and make your profile look much more lucrative.
Proven Motivator:
Give yourself an additional incentive to complete the course
Course FAQs
The course is organized into 3 modules and includes additional on resources specific to each one. Registration for the course is always open and participants may begin the course at any time.
As soon as you enroll in a course, you'll have access to all videos, quizzes, and assignments (if applicable). Peer review assignments become available once your session has officially begun.
Yes, some background knowledge pertaining the subject will be necessary. This course is directed towards Dentists.
Yes, relevant work experience is beneficial as the courses on docmode.org help practicing and aspiring healthcare professionals.