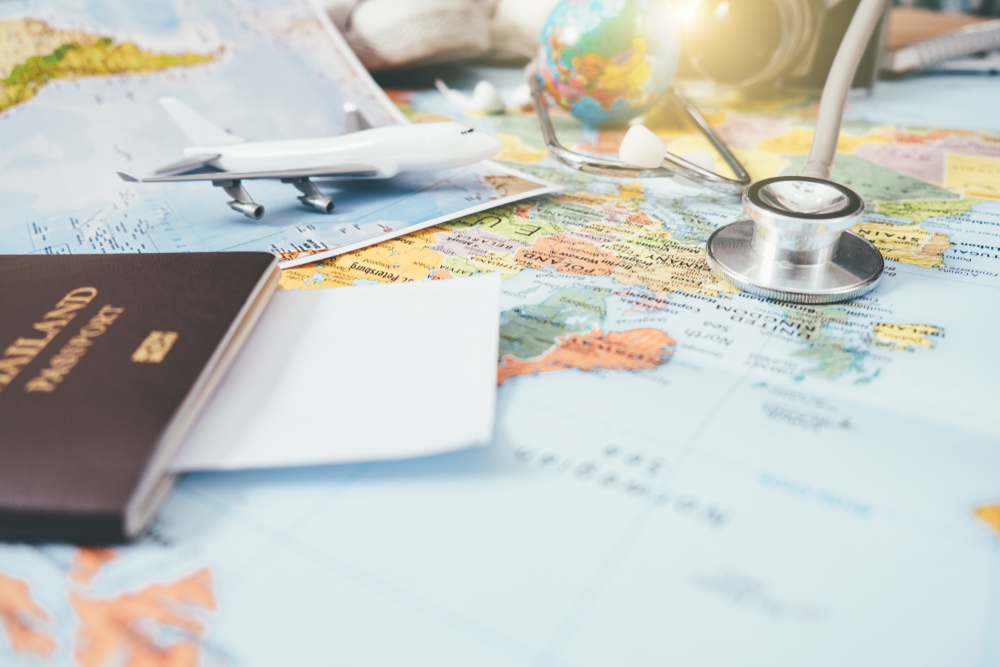 Immense Scope For Medical Tourism With AYUSH
Tourism makes up for a significant percentage of national income. Medical tourism, which is a branch of tourism, incorporates medical care, treatments, and alternative therapies, which in the Indian context points towards the AYUSH health systems. It is calculated that 11 million people commute out of their country each year to seek medical attention, which is about 1 percent of the worldwide tourist concentration. Medical tourism is a $30 billion industry and has developed over the past decade at a remarkable rate of more than 15 percent.
Scope for medical tourism with AYUSH
There is wide scope for medical tourism with AYUSH. This is because the Indian systems of medicines, i.e. Ayurveda, Yoga, Panchakarma, Rejuvenation Therapy, etc. are among the most unique traditional systems of medical treatment around the globe and cannot be duplicated in other countries. It has been noticed that India has been a popular destination for medical tourism for decades, and has been a host welcoming an incessant stream of health tourists in the quest of healing themselves through Ayurveda. India has developed into an important Medical Tourism location over the past decade. Presently India is among one of the world's leading 10 health tourism destinations.
India's revenue from medical tourism was recorded to be around $3 billion in 2015. It encountered 4.95 lakh, medical travelers in the year 2017 which was more than 2016 that received 4.27 lakh health travelers in 2016 and 2.34 lakh in 2015. It was anticipated that India's medical tourism industry will be worth $9 billion by the year 2020.
Opportunities for AYSUH with India
Health Tourism with AYUSH holds immense opportunity for further growth. Another reason for the rise in medical tourism in the country is that India can dispense Medical and Health services at a relatively low rate when analyzed from international standards.
India's southern states, mainly Kerala, has established Health Tourism to be among one of the products for tourism promotion in the state. Health Tourism was also marketed as one of the state's Unique Selling Proposition or USP. Most of the hotels/resorts are starting to come up with centers of Ayurveda as an integral part. It has been observed that most foreign tourists now only come to India for Ayurvedic treatment
The role of the Ministry of Tourism
Specifications for authorization of Ayurvedic and Panchkarma Centres have been publicized to all State Governments for execution. These guidelines were stationed and are present on the website of the Ministry of Tourism which goes by www.incredibleindia.org for wider exposure. As a part of the Ministry of Tourism's "Incredible India Campaign" Yoga/Wellness/Ayurveda through print, electronic, and outdoor medium endorsed in India over the past few years. Brochures & CDs pertaining to the Body, Mind, and Soul that cover these ancient systems of medicine have been generated and distributed abundantly by the Ministry of Tourism