Information
---
Price

$150

Language

English

---

Commitment:

7 weeks, 2 hour per week
About This Course
Objective of the course: This course throws light on various kidney disease conditions and its ethology and management with help of case study discussions. Topics like Glomerular diseases, ARF and CKD are discussed by experts in the field. Principles, mechanism and indications of renal dialysis is discussed in detail. In addition to this risks and benefits and rejections scenarios of renal transplant are topics which this course talks about. LUTS which is a group of symptoms including dysuria and incontinence which are non sex and no organ specific is included in this course and its management is discussed with help of cases studies. A Nutritionist's talk about how to manage the nutrition of patients diagnosed with kidney disease is also a part of this course.
Meet the Instructor
Dr. Sharad Sheth
Kokilaben Dhirubhai Ambani Hospital, Mumbai.
Dr. Sharad Sheth is a Consultant and Head Nephrology at Kokilaben Dhirubhai Ambani Hospital, Mumbai. His areas of expertise are Kidney Transplant and Management of Renal Conditions. He has a total experience of 36 years in Nephrology out of which 8 years is in teaching. Has performed more than 500+ Live Kidney Transplants and 20+ Cadaver Kidney transplants so far. Dr. Sharad is the Member of Mumbai Nephrology Group (MNG), Indian Society of nephrology(INS)and Indian Society of Organ Transplantation (ISOT.
Dr. Niranjan Kulkarni
Kokilaben Dhirubhai Ambani Hospital, Mumbai.
Dr. Kulkarni is a Consultant Nephrologist at Kokilaben Dhirubhai Ambani Hospital. His area of expertise are Critical Care Nephrology Hemodialysis and Transplantation. Dr. Kulkarni has more than 20 years of experience in the field of Nephrology. He has completed DM in Nephrology from KEM Hospital, Mumbai in 1995. Dr. Kulkarni has Nephrology Fellowships from UK and Singapore with hands-on training in kidney transplantation both cadaveric as well as living donor, critical care renal replacement therapy, management of long term haemodialysis and peritoneal dialysis patients. Previously he was associated with National Kidney Foundation, Singapore.
Dr. Bharat Shah
Gleneagles Global Hospital, Mumbai.
Dr. Shah is the Director- Institute of Renal Sciences, Gleneagles Global Hospitals, Mumbai and a Consultant at Sir H. N.Reliance Foundation Hospital & Research Centre, Mumbai. After completing his MBBS, MD and DNB (Nephrology), Dr. Shah completed his Clinical Fellowship in Nephrology, University of Cincinnati Medical Centre, Cincinnati, Ohio, USA and Clinical Research Fellowship in Nephrology from the New England Medical Centre, Boston, USA. Dr. Shah has been in practice for more than four decades now and has been associated with and been the Head of the Renal and Nephrology departments of several big hospitals in Mumbai. Dr. Shah is the founder member and managing trustee of Narmada Kidney Foundation, advisor for Central India Kidney Foundation, Medical Advisor to J.N. Tata Endowment and member in the advisory committee of the Oswal Welfare Charitable Trust.
What you will learn
At the completion of this course the participant will be able to:
Identify and diagnose specific renal conditions early which helps improve outcomes.
Manage various cases of kidney disease better through detailed case discussions
keep themselves abreast of the latest scientific advances in the field of renal medicine.
View Syllabus
CME Disclosure
The information in this educational activity is provided for general medical education purposes only and is not meant to substitute for the independent medical judgment of a physician relative to diagnostic and treatment options of a specific patient's medical condition. The viewpoints expressed in this CME activity are those of the authors/faculty. They do not represent an endorsement by DocMode. In no event will DocMode be liable for any decision made or action taken in reliance upon the information provided through this CME activity.
The following faculty have indicated they have no relationship which, in the context of their presentations, could be perceived as a potential conflict of interest:
Dr. Sharad Seth
Dr. Niranjan Kulkarni
Dr. Bharat Shah
Dr. Arun Shah
Dr. Zamurrud patel
Dr. Nikhil Shinde
DocMode acknowledge that no educational grants were received for the creation of this Internet Enduring activity.
Certification Benefit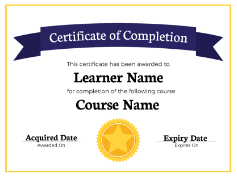 Official and Verified:
Receive an instructor-signed certificate with the institution's logo to verify your achievement and increase your job prospects.

Easily Shareable:
Add the certificate to your CV or resume, or post it directly on LinkedIn

Boost your Profile:
Stand out from the rest by adding valuable certificates and make your profile look much more lucrative.
Proven Motivator:
Give yourself an additional incentive to complete the course
Course FAQs
Nephrologists, General Physicians.
The course is organized into 7 modules and includes additional on resources specific to each one. Registration for the course is always open and participants may begin the course at any time.
As soon as you enroll in a course, you'll have access to all videos, quizzes, and assignments (if applicable). Peer review assignments become available once your session has officially begun.
Yes, some background knowledge pertaining the subject will be necessary. This course is directed towards Nephrologists.
If you pay for this course, you will have access to all of the features and content you need to earn a Course Certificate. If you complete the course successfully, your electronic Certificate will be added on a link to your Dashboard page below the completed course - from there, you can print your Certificate or add it to your LinkedIn profile.
Yes, relevant work experience is beneficial as the courses on docmode.org help practicing and aspiring healthcare professionals.