Information
---
Price

$54

Language

English

---

Commitment:

2 weeks, 2 hour per week
About This Course
Objective of the course: To be able to get an insight into knowledge marketing and apply the same in their professional career.
Traditionally, Pharmaceutical companies focused on marketing their products one-to-one to doctors seeking their prescription support. However, over a period of time, the face time available with doctors has drastically come down with increase in number of patients and also due to significant increase in number of medical representatives. Therefore, the challenge is how to make the best out of the time available with doctors. Secondly, it is important to find alternate efficient ways of communicating with doctors.
'Knowledge Marketing' is one way of addressing these challenges.This Course on Knowledge Marketing by Docmode is designed to help participants understand the significance of knowledge marketing in pharmaceutical industry and learn the tools and techniques of knowledge marketing. At the end of this course participant will be able to get an insight into knowledge marketing and apply the same in their professional career.
Meet the Instructor
DR. VIJAY BHANGALE (B.PHARM.,M.M.S.,PH.D)
Associate Dean – Academics, IES Management College, Bandra, Mumbai.
Dr.Vijay Bhangale has rich industry experience of 17 years in Marketing/Sales with companies like Ranbaxy Labs, Glaxo Smith Kline Consumer Healthcare, Searle, Merck KgaA, Ipca Labs etc. at various levels right up to heading the Marketing & Sales function. For last 13 years he is associated with IES Management College & has been teaching subjects like Pharmaceutical Marketing, OTC Marketing, Brand Management, Integrated Marketing Communications, Marketing Strategy & Business Strategy. He has presented papers in various International & National conferences & his research work has been published in reputed International & National journals. He has trained senior executives in pharmaceutical industry on Brand Management & has provided strategic consulting services to various pharmaceutical/consumer healthcare companies.
What you will learn
At the completion of this course the participant will be able to:
understand & apply knowledge marketing giving them the competitive advantage
apply different medico-marketing tools and techniques to influence healthcare professionals
use different print & non-print promotional inputs to influence healthcare professionals and patients leading to prescription generation & brand building
track patient journey and enhance patient engagement
View Syllabus
CME Disclosure
The information in this educational activity is provided for general medical education purposes only and is not meant to substitute for the independent medical judgment of a physician relative to diagnostic and treatment options of a specific patient's medical condition. The viewpoints expressed in this CME activity are those of the authors/faculty. They do not represent an endorsement by DocMode. In no event will DocMode be liable for any decision made or action taken in reliance upon the information provided through this CME activity.
The following faculty have indicated they have no relationship which, in the context of their presentations, could be perceived as a potential conflict of interest:
Dr. Vijay Bhangale
DocMode acknowledge that no educational grants were received for the creation of this Internet Enduring activity.
Certified by
DocMode Health Technologies
Certification Benefit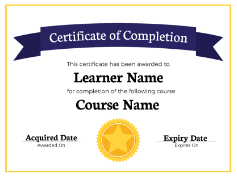 Official and Verified:
Receive an instructor-signed certificate with the institution's logo to verify your achievement and increase your job prospects.

Easily Shareable:
Add the certificate to your CV or resume, or post it directly on LinkedIn.

Boost your Profile:
Stand out from the rest by adding valuable certificates and make your profile look much more lucrative.
Proven Motivator:
Give yourself an additional incentive to complete the course.
Course FAQs
Brand Managers & Marketing Managers in Pharmaceutical Industry, Medical Services Managers in Pharmaceutical Industry, Students undergoing a Pharmaceutical & Healthcare Management Course and Pharmaceutical Field Sales Managers.
The course is organized into 6 modules and includes additional on resources specific to each one. Registration for the course is always open and participants may begin the course at any time.
As soon as you enroll in a course, you'll have access to all videos, quizzes, and assignments (if applicable). Peer review assignments become available once your session has officially begun.
Anyone who wants to understand Healthcare Marketing can take this course.
If you pay for this course, you will have access to all of the features and content you need to earn a Course Certificate. If you complete the course successfully, your electronic Certificate will be added on a link to your Dashboard page below the completed course - from there, you can print your Certificate or add it to your LinkedIn profile.
Yes, relevant work experience is beneficial as the courses on docmode.org help practicing and aspiring healthcare professionals.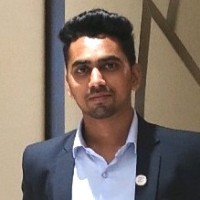 Sagar Vishwakarma
Business Sales Executive,
USV Pvt. Ltd., Mumbai
Testimonial
"The online course was very effective for me, broadening my mind to the things that doctors want from a pharmaceutical company and from a pharma professional in today's scenario such as good marketing practices, patient-centricity, improved technological and communication skills and digital marketing. The course also teaches how to highlight 'innovative' methods to capitalize on enhancing the 'brand value' in the predominant OTC and generic world drugs."

Miss Shreyali Panchal
Pharmaceutical Marketing,
IES MCRC
Testimonial
"Taking this course was an amazing learning experience. The content is to the point and easy to understand with very good and relatable examples. The real-time captions running parallel to the videos makes learning simple and easy. I thank the course staff and creators for offering this wonderful course."