Information
---
Price :
Online version : INR 10,000 (USD 200)
Hybrid version : INR 20,000 (USD 400)

---

Language : English

---

Type : Course

---

Live On : 6th January, 2023

---

Commitment : 9 weeks, 2 hour / week
About This Course
The LVPEI Uveitis series 2.0 will act as a bridge between your knowledge of uveitis and the patient in the clinic. It will help you identify different patterns of uveitis through clinical observation and judiciously use laboratory investigations and various treatment options.

About the Hybrid version
Learners will have the option of a one-month short term observership at any one of the LVPEI campuses, for first hand experience of patient evaluation in uveitis.

Meet the Instructor
Prof. Chee Soon Phaik
Professor Chee Soon Phaik is a Professor at the National University of Singapore and Duke-NUS Medical School, Singapore. She is a senior consultant and heads both the Cataract and Ocular Inflammation and Immunology Departments at the Singapore National Eye Centre. She is a pioneer in Cytomegalovirus infection of the anterior segment, and has also published extensively on ocular tuberculosis, and Vogt-Koyanagi Harada disease.
Prof. Manfred Zierhut
Professor Manfred Zierhut is Professor of Ophthalmology at the University of Tübingen in Germany. He is the President of the International Uveitis Study Group, and Editor-in-Chief of Ocular Immunology and Inflammation. He has published extensively in several areas of uveitis, most recently on the consensus guidelines for vitreoretinal lymphoma. Despite his busy schedule, he has also been an avid traveller, having set foot in nearly 150 different countries.
Professor R. Rathinam
Professor R. Rathinam is the Chief of Uveitis Service and Principal of PG Institute ophthalmology at Aravind Eye Hospitals, Madurai. She has been one of the pillars of the uveitis community in India. She has made outstanding contributions to various aspects of uveitis ranging from unknown uveitis entities such as trematode-induced uveitis and ocular leptospirosis, to use of immunosuppressives in uveitis. Most of all, she is an amazing human being and is a great example of how to remain grounded despite all the achievements.
Certification Benefit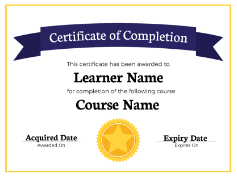 Official and Verified:
Receive an instructor-signed certificate with the institution's logo to verify your achievement and increase your job prospects.

Easily Shareable:
Add the certificate to your CV or resume, or post it directly on LinkedIn

Boost your Profile:
Stand out from the rest by adding valuable certificates and make your profile look much more lucrative.
Proven Motivator:
Give yourself an additional incentive to complete the course
Course FAQs
The DocMode platform runs on the following browsers: Firefox, Chrome, Safari and Internet Explorer We generally encourage the use of, and fully support only, the latest version.
You only require a working computer/laptop/mobile and a stable internet connection and good audio (internal or external speakers, earphones or headset).
Yes, you can access the live lecture at a later date from your dashboard itself if you are enrolled for the same. Even if you haven't enrolled for it, all live lectures hosted on DocMode.org are available for viewing under the Lectures section of the DocMode homepage.
There is a Question box just below the video player where you can submit any related questions at the time of the live lectures. Answering to the questions solely depends on the doctor/lecturer giving the lecture.
As per our policies with the doctor/lecturer the content used in the live lectures can be viewed only on DocMode.org
Information regarding any upcoming live lectures are put up on the site a week prior and can be found on our website's homepage under Upcoming Lectures.
If you have a suggestion for a live lecture, you can email us at partner@docmode.org with your contact details along with your or speaker's updated bio and details regarding the lecture with topics you wish to be covered.