Information
---
Price

$150

Language

English

---

Commitment:

8 weeks, 1 hour per week
About This Course
Objective of the course: PCOS – Where are its beginnings? In the womb of her mother, or during her childhood, or when she reaches puberty or through her adolescence? Let's learn all about how to prevent and how to manage PCOS in our young, so that we can offer them a better quality of life in future.
Announcing a brilliant focused PCOS Online Course on "Puberty and Adolescence in PCOS". Join us in an "Online ISGRE Course" by the "International Society of Gynecological Endocrinology (ISGE)" in collaboration with the "PCOS Society of India".
The Online ISGRE Course will be a set of video presentations by the team led by Prof. Andrea Genazzani, including Prof. Alessandro Genazzani, Prof. Sarah Berga and Prof. Charles Sultan. All participating delegates will receive an online Certificate from the ISGE. This Course is one of the first Certified Courses to be held on this subject.
Meet the Instructor
Prof. Andrea R. Genazzani
University of Pisa, Italy.
Prof. Andrea R. Genazzani is the Professor and Director, Department of Reproductive Medicine and Child Development at the University of Pisa, Italy. He is affiliated with a number of medical societies, including President of the International Society of Gynecological Endocrinology(ISGE), President of the European Society of Gynecology(ESG), Past President of the International Menopause Society and member of the International Academy of Human Reproduction since 1993. He is the recipient of many awards and has authored more than 836 papers in peer reviewed journals and is the Editor of more than 45 books.
Prof. Alessandro D Genazzani
University of Modena, Italy.
Prof. Alessandro D Genazzani is a Doctor of Medicine, endocrinologist, and obstetric and gynaecologist. He also obtained a PhD in the Neurobiology of reproduction. At present he is Chief of the Gynecological Endocrinology Centre at the Department of Obstetrics and Gynecology, University of Modena, Italy, taking care of hormonal diseases impairing female reproduction. He is a Member, Editorial Board and Reviewer of 6 peer reviewed journals. His research areas are Neuro endocrine control of reproduction, Hypothalamic dysfunction, PCOS, Obesity, Hyperinsulinism, Peri and postmenopausal dysfunction.
What you will learn
At the completion of this course the participant will be able to:
understand at what stage does PCOS develop, the risk factors involved and to learn how to detect PCOS early in adolescence and puberty.
effectively manage PCOS in young adolescent women to ensure prevention of complications like infertility, risk of metabolic disorders in future and better quality of life.
holistically manage age relevant problems like acne and hirsutism which create cosmetic issues in young women.
understand PCOS in the context of a metabolic and neuroendocrine disorder and discuss new strategies for management.
View Syllabus
CME Disclosure
The information in this educational activity is provided for general medical education purposes only and is not meant to substitute for the independent medical judgment of a physician relative to diagnostic and treatment options of a specific patient's medical condition. The viewpoints expressed in this CME activity are those of the authors/faculty. They do not represent an endorsement by DocMode. In no event will DocMode be liable for any decision made or action taken in reliance upon the information provided through this CME activity.
Prof. Andrea R. Genazani
Consultant and occasional presentations
Abbott, Alfa-Sigma, Besins, Bionorica, Endoceutics, Exeltis, Gedeon Richter, Grunenthal, Mithra, MSD, Se-Cure Pharma, Serelys Pharma, IBSA, Theramex
The following faculty have indicated they have no relationship which, in the context of their presentations, could be perceived as a potential conflict of interest:
Prof. Alessandro D Genazzani
Prof. Sarah L. Berga
Prof. Charles Sultan
DocMode acknowledge that no educational grants were received for the creation of this Internet Enduring activity.
Certification Benefit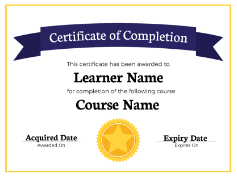 Official and Verified:
Receive an instructor-signed certificate with the institution's logo to verify your achievement and increase your job prospects.

Easily Shareable:
Add the certificate to your CV or resume, or post it directly on LinkedIn

Boost your Profile:
Stand out from the rest by adding valuable certificates and make your profile look much more lucrative.
Proven Motivator:
Give yourself an additional incentive to complete the course
Course FAQs
Gynecologists, Endocrinologists, Dermatologists and specialists such as Nutritionists, Physiotherapists, Bariatric Surgeons, etc. who deal with PCOS patients.
The course is organized into 8 modules and includes additional on resources specific to each one. Registration for the course is always open and participants may begin the course at any time.
As soon as you enroll in a course, you'll have access to all videos, quizzes, and assignments (if applicable). Peer review assignments become available once your session has officially begun.
Yes, some background knowledge pertaining the subject will be necessary. This course is directed towards MBBS/MD doctors who have done their post-graduation in Cardiology as well as Cardiology residents.
If you pay for this course, you will have access to all of the features and content you need to earn a Course Certificate. If you complete the course successfully, your electronic Certificate will be added on a link to your Dashboard page below the completed course - from there, you can print your Certificate or add it to your LinkedIn profile.
Yes, relevant work experience is beneficial as the courses on docmode.org help practicing and aspiring healthcare professionals.