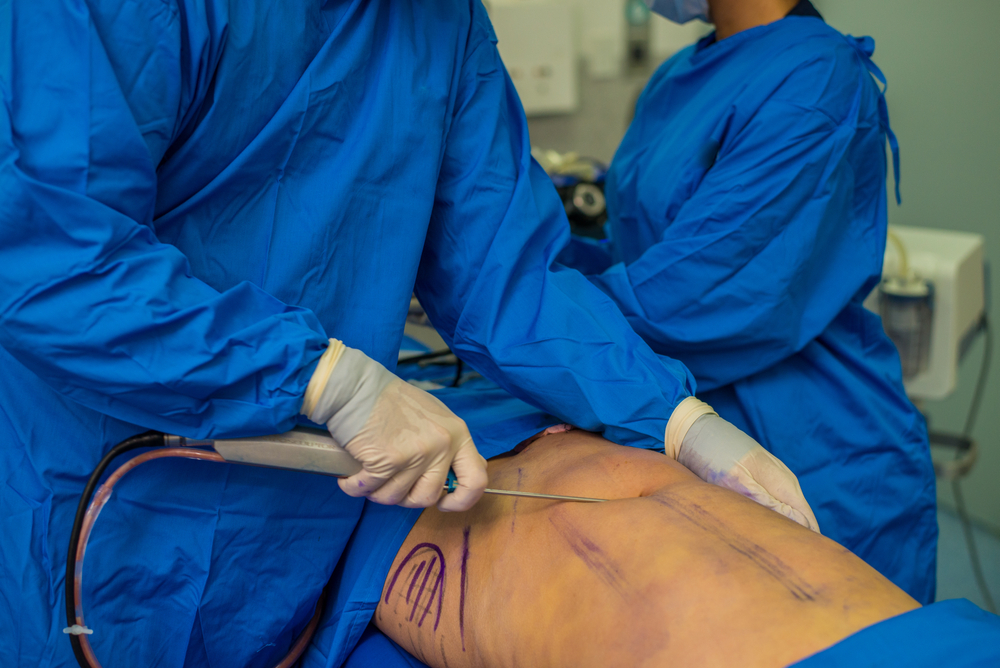 What is liposuction and how does liposuction procedure works?
Liposuction is one of the most popular cosmetic surgeries in today's world where everyone wants to look slim. Liposuction is a cosmetic surgical procedure that removes stubborn and excess fat from the body. The liposuction procedure is also called lipo, lipoplasty, or body contouring. It is commonly done on body parts such as the belly, thighs, buttocks, arms, back, under the chin, abdomen, etc.  People get liposuction to improve the shape or contours of their bodies. Usually, they've tried diet and exercise and can't get rid of the fat deposits at these places. Today, you can expect to pay around $3,500 for liposuction and most health insurance plans won't cover the cost. Liposuction isn't a weight-loss treatment. It has serious risks and possible complications, so it's important to talk to your doctor before considering it.
The procedure of liposuction
Doctors will either have a local anesthetic to numb the region of surgery, depending on where you undergo the treatment, or they will give you a general anesthetic so that during the procedure you are unconscious. Then, surgeons will also administer a solution containing a combination of saline solution, a numbing drug, and medicine into the surgical area that prevents bleeding. This is to help the skin and fat differentiate from essential structures such as muscles and blood vessels so that during the suction process they are not harmed. After that under the skin, the surgeon implants a long metal tool called a cannula. The cannula vacuums the fat out then. A smaller microcannula can also be used by surgeons during this process to remove fat in surrounding areas to create a more normal, smoother contour. It can be discarded or it can be inserted back into the body to improve features like breasts, buttocks, or face until the fat is extracted by liposuction. Or more recently, in the past decade or so, liposuction has also been used for laboratory research to recover stem cells, a type of cell that can shape other specific cells in the body.
How painful is liposuction?
You shouldn't feel any discomfort during the operation, whether you are awake or asleep during surgery. There is a chance of liposuction from persistent pain in the region where the cannula was implanted, and if the pain increases or pain killers do not help, you can inform your surgeon. Take all prescribed drugs, including pain killers, to alleviate pain after the procedure: Wear the recommended garments for compression, Based on the advice of your doctor, keep the drains in place after surgery, take a rest and try to relax, drink some fluids, prevent salt, which can improve swelling (edema). Your surgeon would probably suggest that you wear a temporary band or brace over the operating area to help the skin recover after liposuction. In the operation area where the fat has been extracted, between the skin and deeper structures such as muscles and blood vessels, the band or brace often helps prevent fluid from building up.
What to expect?
It is important to remember that liposuction is not an alternative treatment for weight-loss like diet and exercise. Liposuction should mainly be done to get rid of stubborn fat or cosmetic reasons. Research suggests that individuals who maintain other weight loss habits, such as a balanced diet and exercise, can experience improved results after liposuction and prevent fat from returning to a specific area. This is because, while liposuction permanently eliminates fat cells from your body, if you gain more weight, there is nothing to stop the remaining fat cells from becoming larger. 
Some individuals are successful liposuction applicants, and it should be avoided by others. Healthy liposuction candidates include individuals that do not have much excess skin, have good elasticity of the skin, have good muscle tone, have fat deposits that do not go away with diet or exercise, are in the good physical condition and general health, are not overweight or obese, do not smoke.